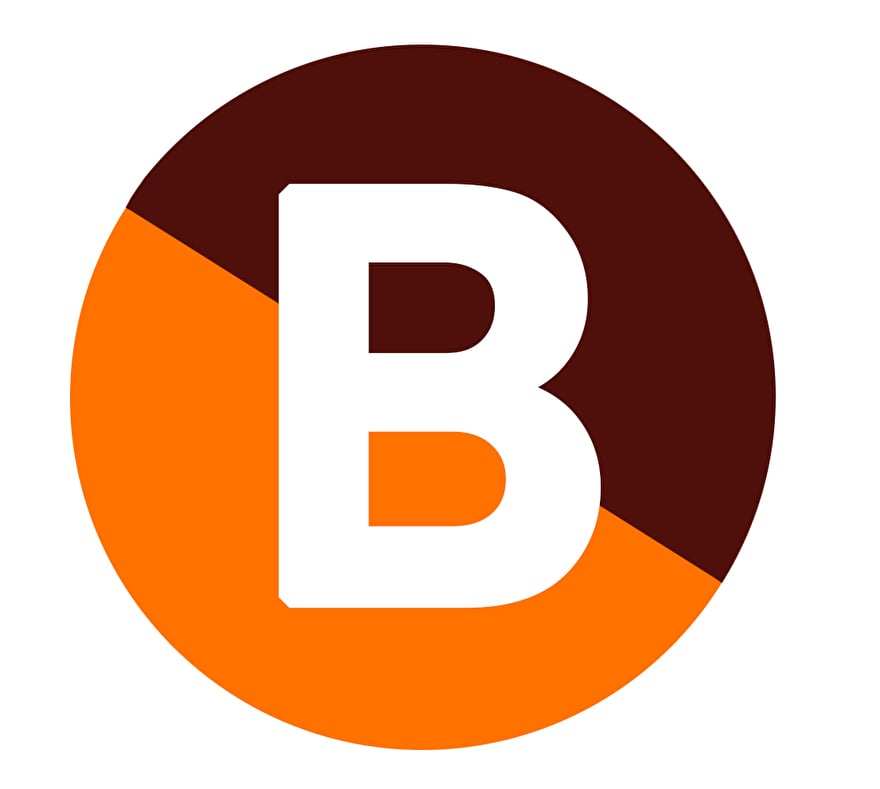 "PerchNation en veel nieuwe artikelen"
It's been a while zeggen ze dan. En dat klopt. Door allerlei redenen heb ik dit blog even niet op wekelijks nivo bij kunnen houden. We hebben zeker niet stil gezeten want we zijn de shop weer helemaal klaar aan het maken voor het najaar!

Inmiddels is het eind september en deze en de komende maanden is voor velen toch wel de symbolische start van het echte roofvisseizoen! Baarzen die zich helemaal volvreten voor de winter, snoeken die de aasvis volgen naar dieper water en snoekbaarzen die zich ook niet onbetuigd laten.
Maar eerst; 4 september jl hebben we de inschrijving voor de 2e editie van PerchNation geopend! Dé online roofviswedstrijd, gericht op baars, van Nederland ;-)
Ruim 20 teams hebben zich alweer ingeschreven en ik verwacht dat we het minimale aantal van 50 teams zonder problemen gaan halen. Wil je ook meedoen? Check dan hier alle info als het gaat om prijzen, inschrijven en het gehele wedstrijdreglement.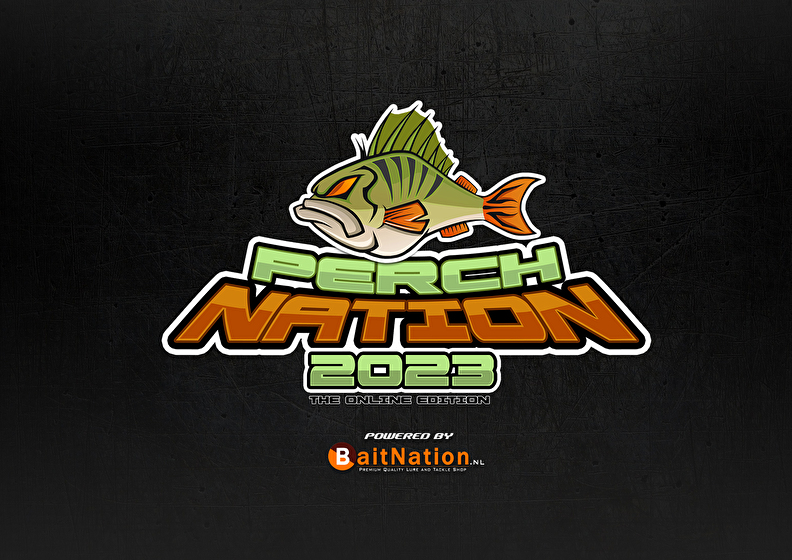 PerchNation 2023; jij doet toch ook mee?
Verder hebben we de afgelopen weken ons assortiment weer fors uitgebreid. We hebben vooral veel Megabass aan de shop toegevoegd. Zowel een verdieping van het assortiment maar ook zeker weer de nodige nieuwe artikelen.
Zo hebben we bv meer kleuren van de Megabass X Nanahan toegevoegd en hebben we de Megabass X Nanahan+1 zelfs geheel nieuw toegevoegd aan het assortiment. Megabass X Nanahan+1 hebben we nu in 8 vangende kleuren op voorraad!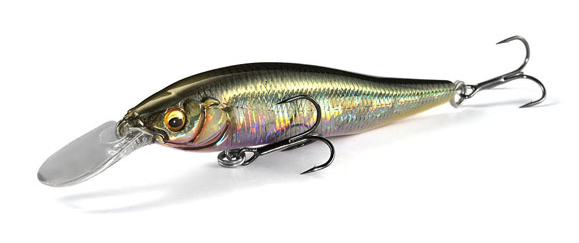 Megabass X Nanahan +1 voor las je wat dieper wilt vissen
De Megabass Dark Sleeper heeft inmiddels een vaste plek in mijn tacklebox. Wát een grote baarzenmagneet is dit zeg! Ik verbaas me nog steeds over het feit dat zo weinig mensen met dit aasje vissen. Iets met onbekend maakt onbemind ofzo.
De Megabass Dark Sleeper hebben we in nieuwe kleuren, maten en gewichten op voorraad genomen.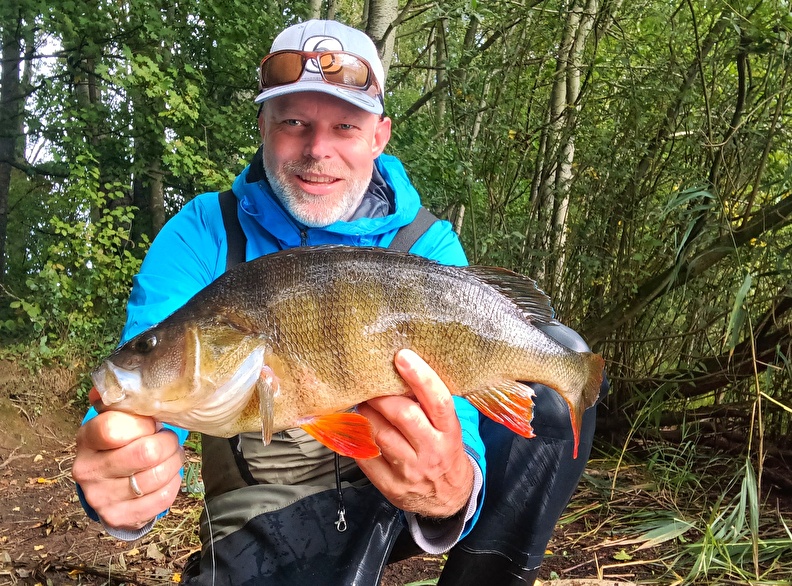 49 cm baars op de Megabass Dark Sleeper
Het nieuwe halfbroertje van de Megabass Dark Sleeper is de Megabass Sleeper Gill. Deze softbait heeft de zelfde eigenschappen als de Dark Sleeper maar heeft een iets hoger profiel. Hij heeft wel wat weg van een jonge brasem. Uiteraard kan je deze heel mooi langzaam over de bodem binnenvissen maar ook als een swimbait met een steady retrieve halverwege door de waterkolom gaat deze zeker grote vis opleveren. Door de bouw van deze swimbait ga je hier namelijk geen kleine vis mee vangen; units van baarzen, snoekbaarzen en snoeken gegarandeerd!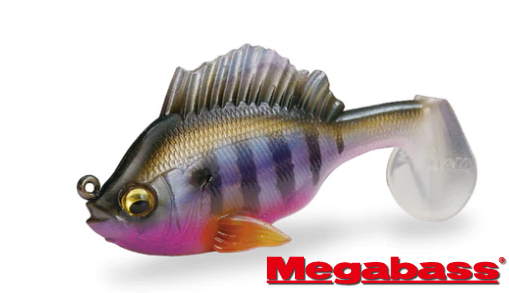 De nieuwe Megabass Sleeper Gill
Ken je de Megabass Flap Slap? Deze kruising tussen een crankbait en een twitchbait hebben we ook in nieuwe kleuren binnen. Uiteraard smijt je deze toppers ook zonder problemen richting de horizon en hebben ze een heel mooie "wobble" aktie tijdens het binnenvissen.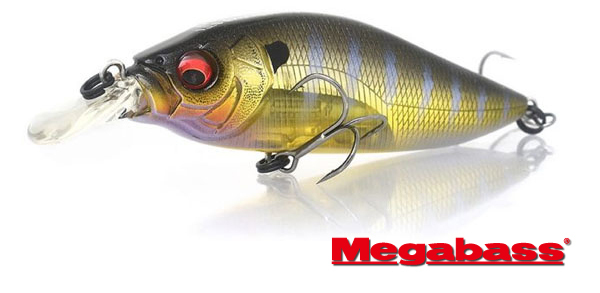 Ook weer nieuwe kleuren van de Megabass Flap Slap in huis!
Van een ander Japans merk, Nories, hebben we nieuwe kleuren van de "In The Bait Bass" tailspinners binnen gekregen (echt hele sicke kleuren als je het mij vraagt).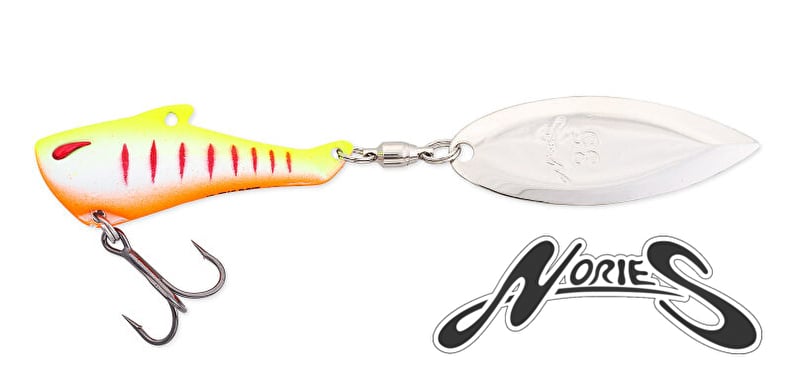 Nories In The Bait Bass tailspinner in de kleur Buster White
maar ook nieuwe kleuren van de Laydown Minnow Just Wakasagi Twitchbaits. Dit zijn twitchbaits van zo'n 7,5 cm, slow floating en met een superaktie. Wil je beginnen met twitchen maar niet meteen de hoofdprijs betalen voor de Megabass Vision OneTen dan is dit echt een heel goed alternatief. Ikzelf vind de maat zelfs nog iets beter geschikt voor grote baars dan de OneTen.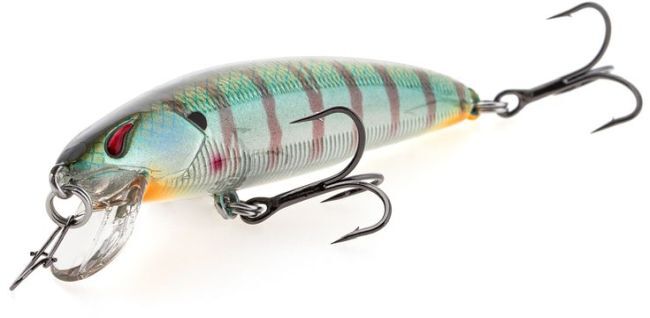 Nories Twitchbaits kunnen de vergelijking met Megabass zeker weten aan!
Ik krijg veel, nee héél veel vragen over wanneer de nieuwe Z Man Micro Finesse lijn op voorraad komt. Zoals het er nu naar uitziet wordt dit eind oktober beschikbaar voor ons. Uiteraard gaan we deze toppers opnemen in ons assortiment!
Tot volgende week!
Instagram
Voor de dikste vangstfoto's volg je ons ook op Instagram: @baitnationnl