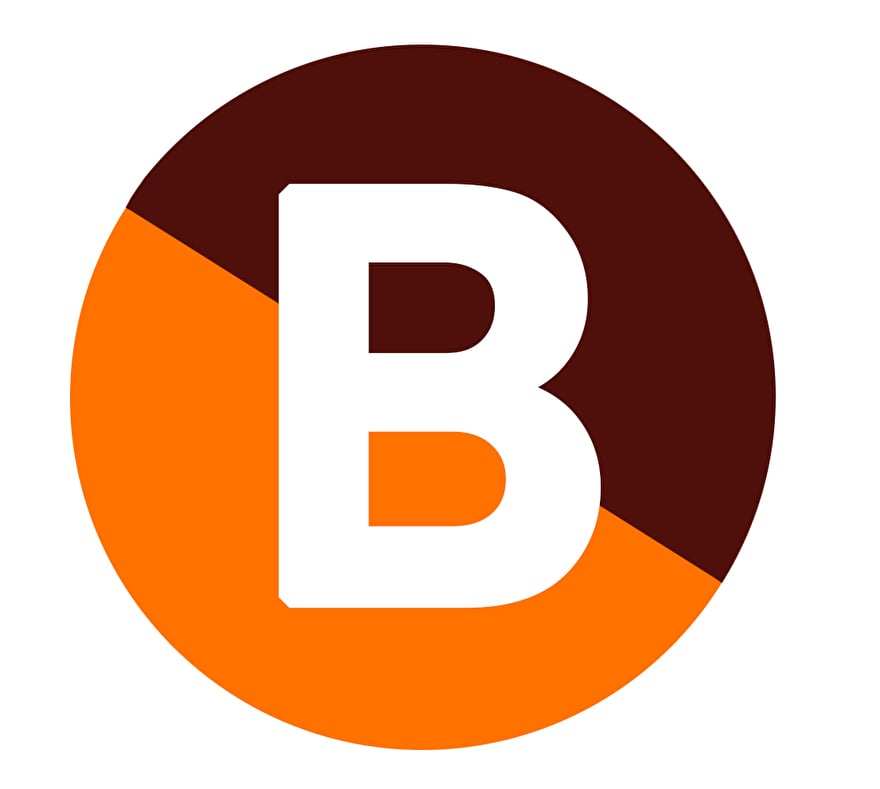 "Megaveel Megabass"
De afgelopen weken hebben we ons assortiment Megabass flink uitgebreid met nieuwe artikelen en nieuwe varianten op bestaand assortiment. Hieronder een impressie van onze nieuwigheden.
Megabass Karashi IGX stickbait/topwater
De Karashi IGX is een nieuwe generatie I-bait/stickbait die de kennis van Tsuguhiko Komori, een top toernooivisser, combineert met een uiterst logische benadering van baarsvissen. De unieke kielvorm van de kop, gevormd door de nieuwste hydrodynamica, heeft uitstekende prestaties wanneer je hem in een rechte lijn binnenvist.
Echter, bij de minste verandering van de inhaalsnelheid of een lichte tik met de hengeltop, produceert de IGX een ongelooflijk subtiele actie.
Als je de extreem langzaam zinkende versie heel langzaam of "stop and go" binnenvist, ontstaat er een actie die bijna levensecht een stervende aasvis nabootst; succes gegarandeert! De Karashi is perfect wanneer de baars of rooblei aan of net onder het oppervlak aast.
Per stuk verpakt. De Karashi IGX heeft een lengte van 6 cm en is verkrijgbaar in een zinkende en drijvende variant. De zinkende versie weegt 3 gram en de drijvende versie weegt 2,8 gram. Zowel de zinkende als de drijvende variant is in 6 kleuren verkrijgbaar.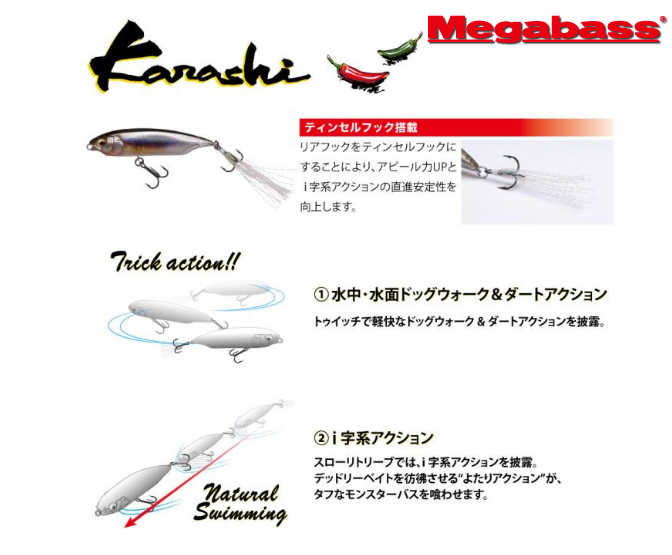 Karashi IGX ; vis hem als stickbait of twitch hem langzaam binnen
Megabass X- Nanahan twitchbait
De Megabass X-NANAHAN is een samensmelting van de idealen van Shinji Sato, een van de belangrijkste kunstaasvissers van Japan, en de techniek van Yuki Ito, maker van top twitchbaits zoals de VISION ONETEN. De unieke vorm van deze kleine twitchbait, ontworpen met state of the art hydrodynamica techniek, zorgt voor een enorme werpafstand en de zwemaktie die we allemaal wel kennen van de Megabass Vision Oneten. De wat subtielere actie van de X- Nanahan produceert minuscule drukgolven en de flikkerende aantrekkingskracht van aasvissen op een zeer realistische manier. De X-Nanahan is een next generation finesse twitchbait die geschikt is voor (grote) baars, snoekbaars, snoek maar ook zeker roofblei.
Per stuk verpakt, bij een lengte van 7,5 cm en een gewicht van ongeveer 7 gram, loopt hij maximaal 1,8 mtr diep. De X-Nanahan is op dit moment nog verkrijgbaar in 6 kleuren (meer kleuren volgen zsm)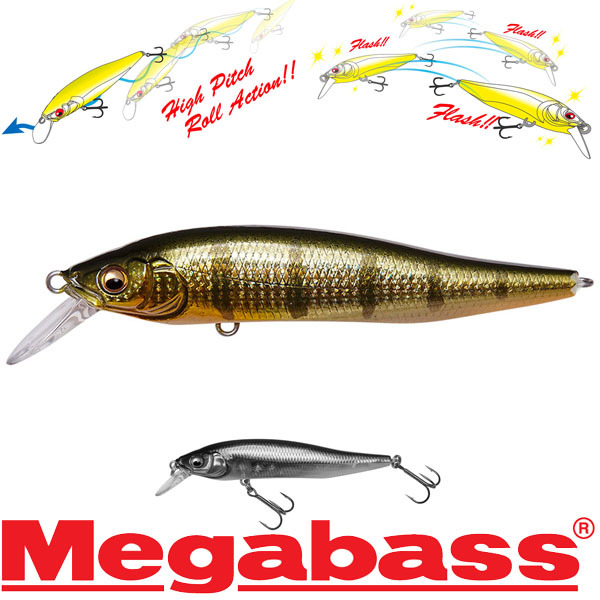 Megabass X-Nanahan, eht kleinere broertje van de OneTen
Megabass Robin Blade chatterbait
De Megabass Robin Blade is een uiterst gebruiksvriendelijke chatterbait. Door de afgeronde vorm van de kop loopt hij zeer stabiel door het water en hij brengt trillingen bijzonder nauwkeurig over dankzij het speciaal gemaakte Hexa-V-blad.
De haak is voorzien van een lurekeeper, die moet voorkomen dat je trailer (softbait) wegglijdt. Bijzonder interessant voor baars en co.
Per stuk verpakt, in 4 kleuren verkrijgbaar, gewicht: 3/8oz (plm 10,5gr)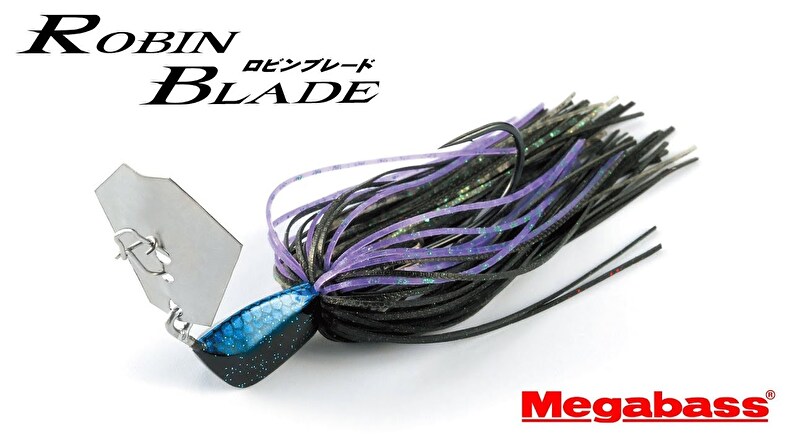 Megabass Robin Blade, check de vorm van het blad
Megabass SV-3 Spinnerbait
De Megabass SV-3 Double Willow Spinnerbaits is gemaakt om ook in de moeilijkste omstandigheden vis te vangen. Met de nieuwe Level Swimming Angle Arm, die niet alleen zorgt voor een natuurlijke horizontale zwemactie, maar wanneer hij wordt gestopt tijdens het binnendraaien, zal hij hierdoor plotseling van houding veranderen om aanbeten te uit te lokken. Het gepatenteerde ontwerp vermindert de luchtweerstand tijdens het werpen en biedt een ultracompact profiel. Naast het gepatenteerde LSAA-ontwerp, zorgt de vorm van het hoofd, zelfs bij hoge inhaalsnelheden, voor een ongelooflijk waarheidsgetrouwe aktie.
Per stuk verpakt, In 9 verschillende varianten en 7, 10,5 en 17,7 gram verkrijgbaar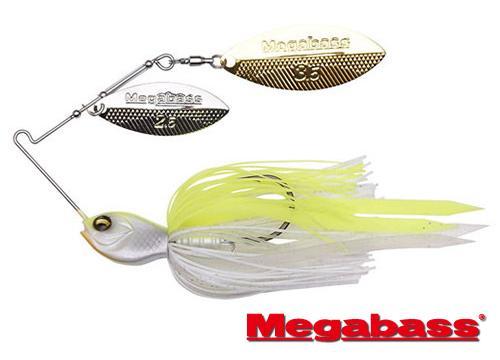 Megabass SV-3, welke trailer zou jij bevestigen?
Megabass Vatalion SW Vibration
Wanneer je de Vibration Vitalion SW binnen twitcht als een twitchbait resulteert dit in dynamische 240-graden+ bochten en intense flitsen vanuit het tweedelige lichaam. Uiteraard kan je hem ook steady binnenvissen of met een stop-and-go techniek. Je kan het eigenlijk bijna niet verkeerd doen!
Door de korte zwemlip zal dit aasje mooi ondiep blijven en doordat hij slow sinking is kan je hem heel mooi boven waterplanten langs vissenTijdens binnenvissen vertoont de Vatalion SW een levensechte glinsterende actie en maken de lichaamssegmenten contact met elkaar om een ​​geluid te produceren dat roofvissen aantrekt.
Per stuk verpakt, lengte 71 mm en gewicht 11 gram. Hij is verkrijgbaar in 6 kleuren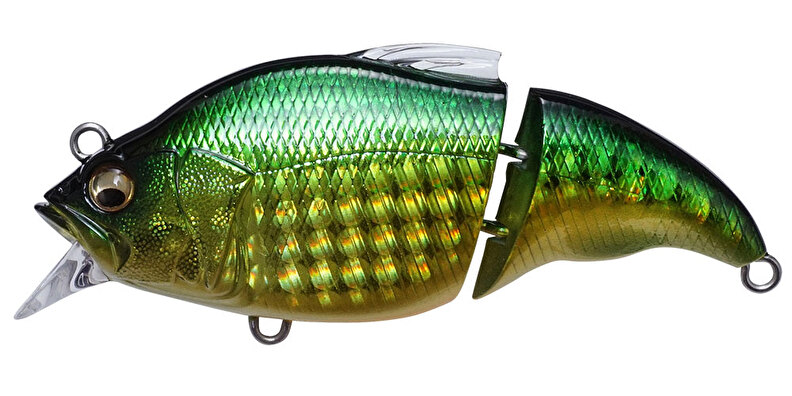 Megabass Vatalion SW Vibration; bruut!
Naast bovenstaande nieuwe artikelen hebben we ook nieuwe kleuren van de Vision OneTen jr, nieuwe kleuren en gewichten van de Dark Sleeper én nieuwe kleuren van de Vibration X Nano toegevoegd aan ons assortiment!

Zo, bent u weer op de hoogte!
Tot volgende week!
Instagram
Voor de dikste vangstfoto's volg je ons ook op Instagram: @baitnationnl