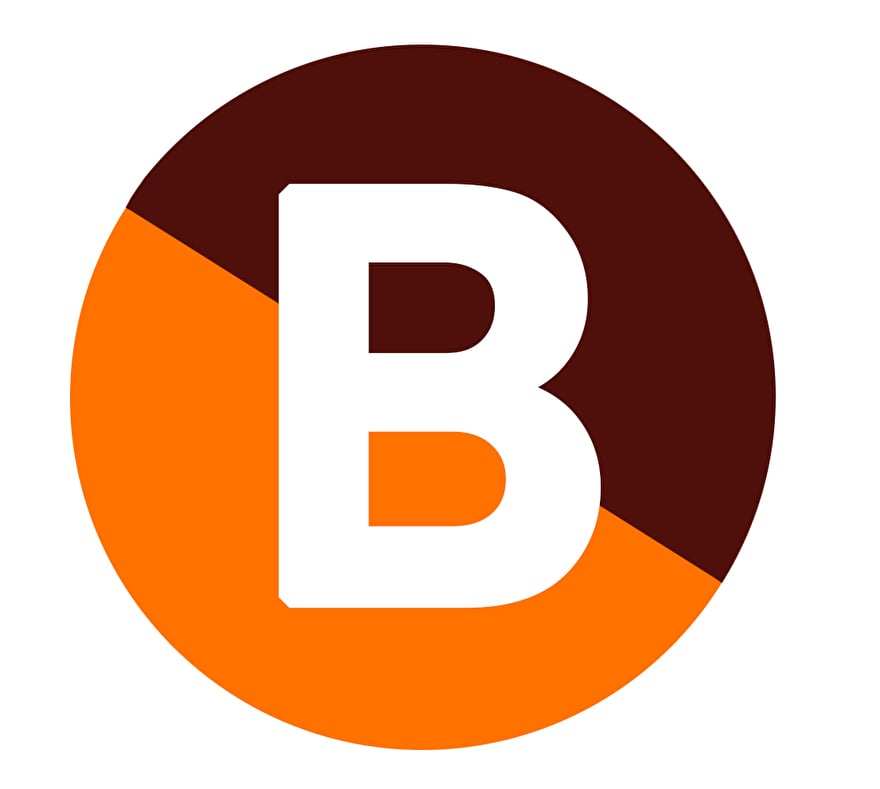 "stil, quiet, calme...TRANQUIL!"
Met meer dan 200 verschillende chatterbaits op voorraad van oa Z Man, Nories en Lunkerhunt zou je zeggen dat we niet meer iets bijzonder zouden kunnen vinden. HA! Dan ken je BaitNation nog niet!
Onlangs hebben wij de Tiny Masamune van Kaesu geintroduceerd bij jullie en nu hebben we van dit Japanse merk ook een chatterbait, De TRANQUIL, op voorraad!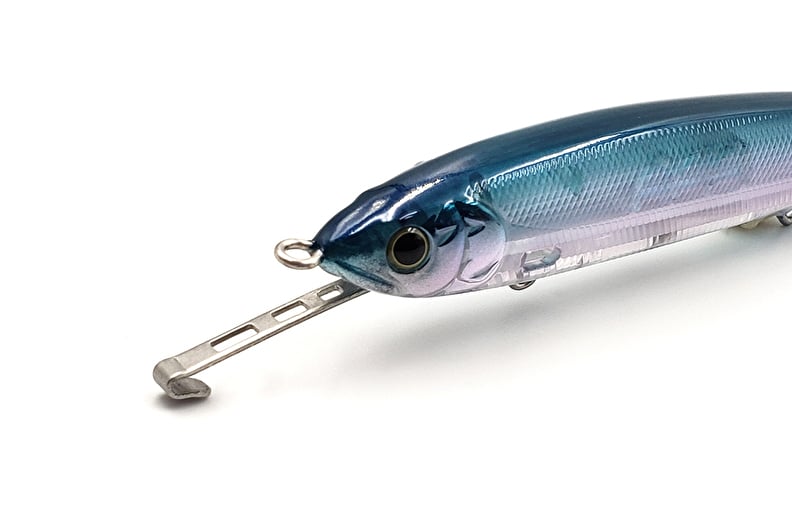 Ken je deze nog? de multi inzetbare Kaesu Masamune
In dit blog zal ik je uitleggen wat deze chatterbait zo speciaal maakt.
Het zachte blad:
Heeft 99,9% van de chatterbaits een hard metalen of hard kunststof blad zoals de Z Man Jack Hammer Stealth, de TRANQUIL dankt zijn naam aan het feit dat hij een zacht PVC blad heeft!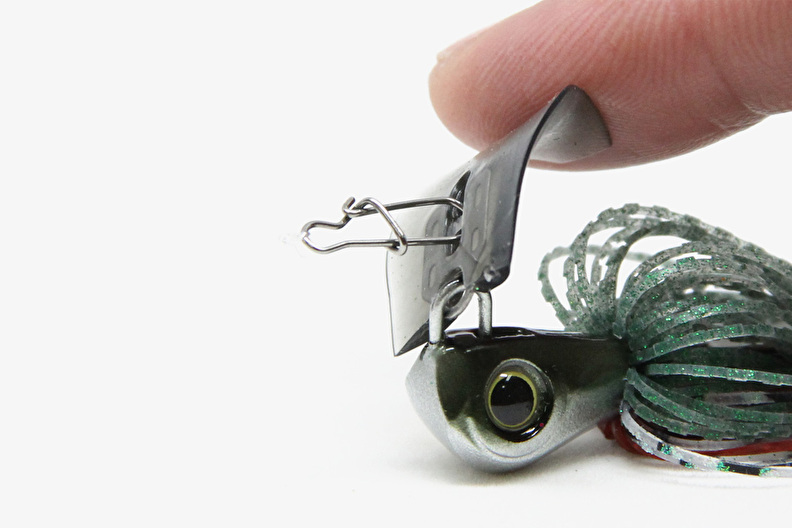 Uniek! Een zacht PVC chatterbaitblad
Niet te hard, niet te zacht, de perfecte stevigheid van het zachte PVC-blad is grondig getest alvorens men bij Kaesu tevreden was. Het zachte PVC blad geeft een pulsatie die minder argwaan wekt bij de roofvis en zal hem daardoor eerder verleiden tot een aanbeet. Tóch zal je op je hengeltop dezelfde vibratie ervaren als elk andere chatterbait. Het flexibele blad zorgt ook voor een hogere "hook up ratio". Je vangkans wordt hierdoor aanzienlijk vergroot.
De vorm van de kop:
Het kage zwaartepunt in het hoofd is speciaal ontworpen om het langzaam binnen te vissen en hem goed op diepte te houden.
Door de stabiliteit en een laag drijfvermogen zorgt het ontwerp ervoor dat de chatterbait lang diep blijft tijdens het binnenvissen.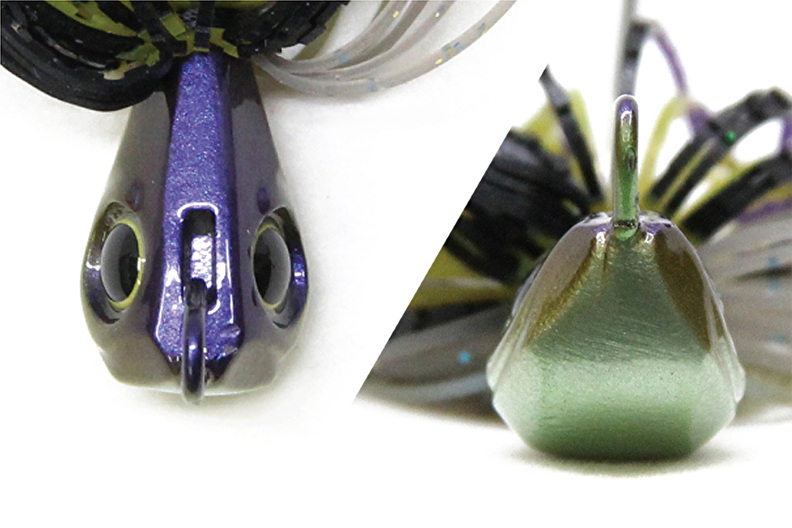 Low and slow fishing made possible, lager zwaartepunt ga je niet krijgen
De skirt en de haak:
De ongelijke skirt vangt water op en creëert hierdoor complexe water- en luchtstromen, zelfs tijdens langzaam binnenvissen. Het gros van de cahtterbaits heeft een skirt waarvan alle slierten op dezelfde lengte zijn afgesneden. Je kan je vast voorstellen dat dit een ander effect heeft dan een skirt die niet gelijk is afgesneden. Het ontwerp blijft onderwater bulky en is daardoor zeer duidelijk zichtbaar voor de roofvissen.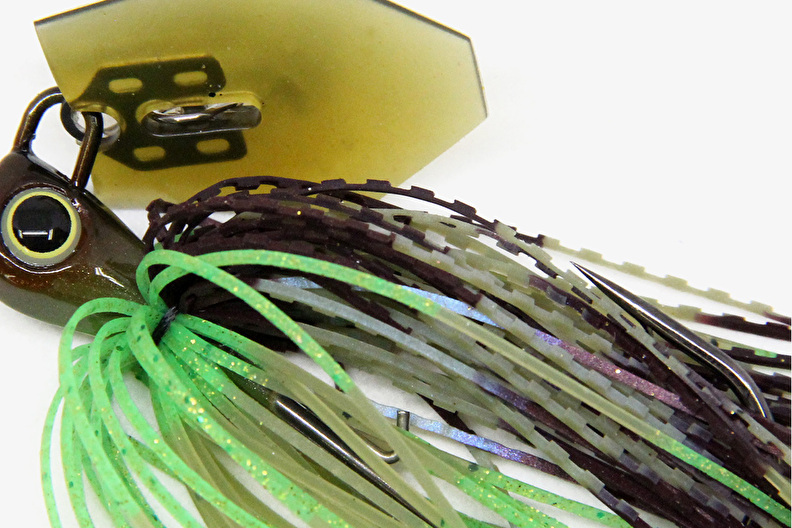 De skirt van de TRANQUIL
De haak is extra versterkt waardoor je bij het haken van bijvoorbeeld een zware snoek geen enkel risico loopt op het uitbuigen van de haak . De dubbele baitkeeper houdt de trailer stevig vast en is hierdoor ook buitengewoon geschikt voor Z Man softbaits.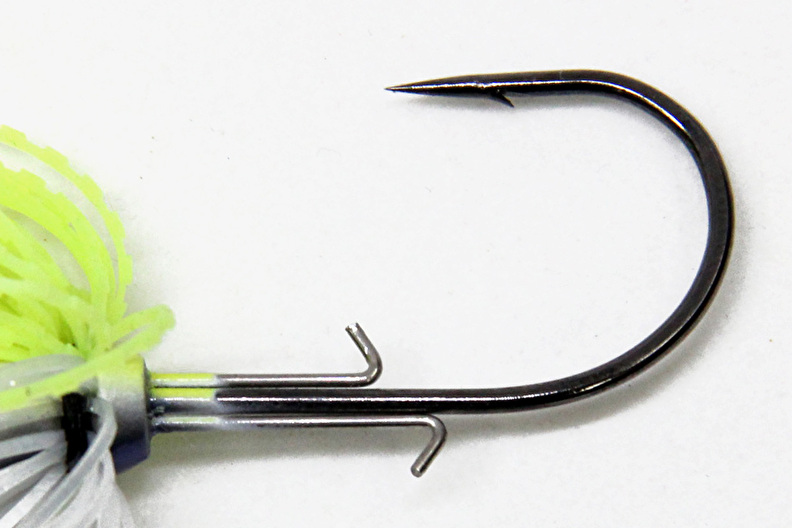 De dubbele baitkeeper zorgt ervoor dat je trailer softbait keurig op zijn plaats blijft
De Kaesu TRANQUIL heeft alle eigenschappen om hem dressuurdoorbrekend te maken op wateren waar de roofvissen al chatterbaits zijn gewend. Hierdoor past hij ook prima in onze positionering: Don't Fish The Mainstream!
Tot zover weer dit blog, ik hoop dat ik je wat wijzer heb kunnen maken!
Volgende week dan is er weer een nieuw blog!
Groet,
Freek
Instagram
Voor de dikste vangstfoto's volg je ons ook op Instagram: @baitnationnl