​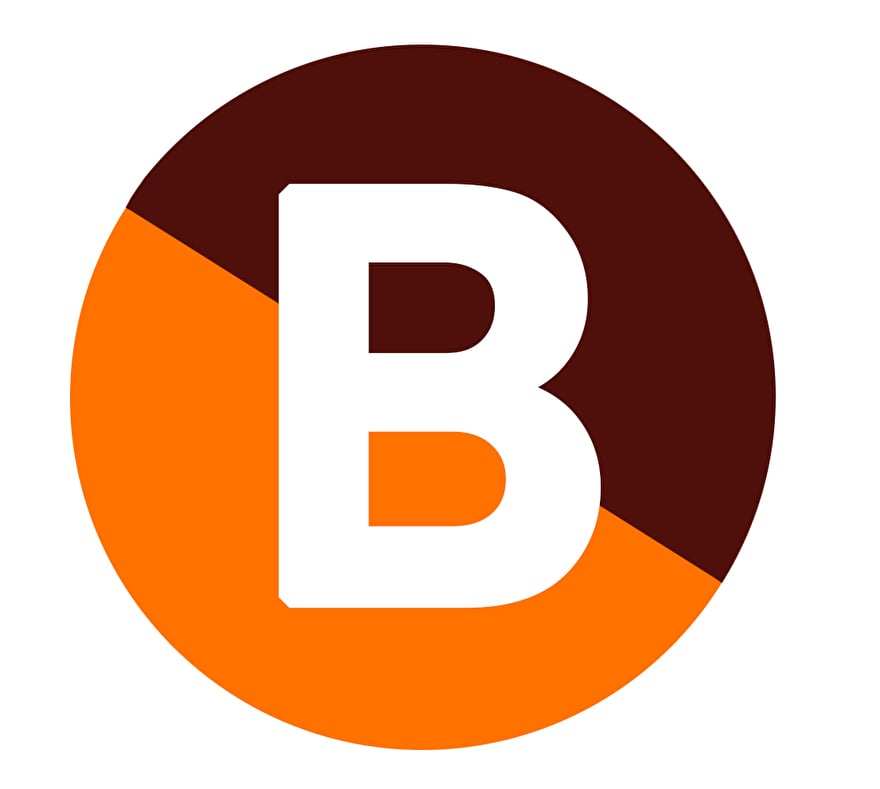 ​"Wakebait...wat is dat nou weer???"
De slogan "Don't Fish The Mainstream" geldt als leidraad bij alles wat we doen bij BaitNation. Of het nou technieken of merken zijn, we willen altijd iets anders doen dan de mainstream retailers en we merken dat daar zeker behoefte aan is.
Zo kwam ik tijdens het struinen op YouTube een video tegen van een wakebait van 6th Sense Fishing en.....ik was meteen verkocht!
Wát een gave aktie! Omdat ik ze hier in Nederland eigenlijk nog niet ben tegengekomen, heb ik meteen maar 2 soorten wakebaits ingekocht. Met een beetje mazzel hebben we ze maandag in huis; ze staan overigens nu al op de site.
Check hieronder eerst maar even de video die ik bedoel:
Wát een ge-wel-dige aktie, nietwaar?
Maar goed wat is nou precies een wakebait. Je hebt het grotendeels natuurlijk al in de video gezien maar, met een beetje hulp van google, want ik ben er zelf in de praktijk ook nog niet bekend mee, zal ik het nog even proberen uit te leggen
In The States is "wakebaiting" is een zeer gewaardeerde techniek. Als het correct wordt gedaan, kan je er echt goed op vangen en is het een super spectaculaire manier van vissen! Wakebaits zijn topwaters/subsurface aasjes die een "V"-vormig kielzog achter zich aan creëren. Doordat de duiklip bijna loodrecht tov de body staat én vrij kort is, bijft een wakebait net aan of net onder het oppervlak tijdens het binnenvissen en leveren aanbeten hetzelfde spektakel op als het vissen met topwaters.
Een wakebait lijkt dus erg veel op een crankbait met een naar beneden gerichte duiklip. De wobbel en het kielzog dat door het aas wordt gecreëerd, wordt opgemerkt door het zijlijnorgaan van roofvissen als baars, snoek en roofblei. Hierdoor worden ze snel opgemerkt en zullen de roofvissen snel interesse tonen.​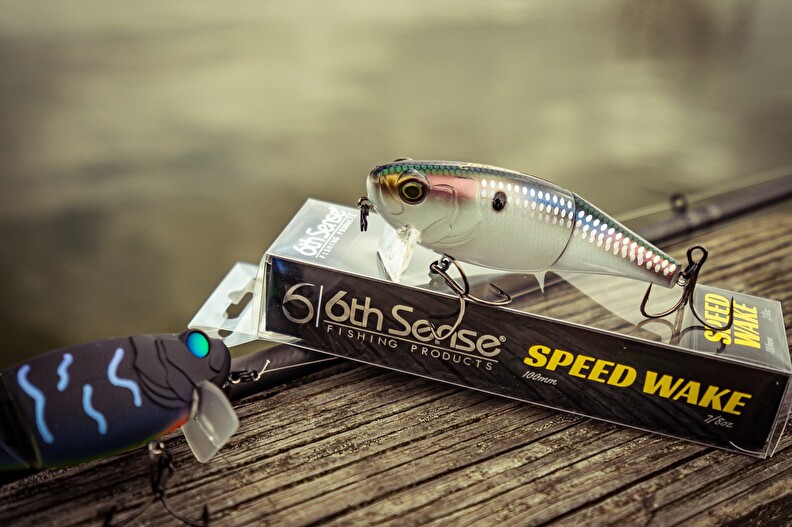 6th Sense Speedwake is 1 van de 2 Wakebaits die wij op voorraad gaan hebben
Het vissen met een wakebait in helder open water of rond een structuur/obstakel bootst het natuurlijke ontsnappingsinstinct van een aasvis na namelijk; het rechtstreeks naar de oppervlakte zwemmen in geval van paniek.
Uiteraard kan je wakebaits ook over wat dieper gelegen plantenbedden vissen. Als je hier en daar wat planten meeneemt, vis je je wakebait gewoon wat agressiever verder zodat de plantenresten van je haken vallen. Wanneer je tijdens het binnenvissen een spinstop inlast kan je juist op dat moment een agressieve aanbeet en explosie aan het oppervlak verwachten. Spektakel gegarandeerd.
Je kan een wakebait het beste inzetten in helder en wat warmer water (dus ideaal tijdens de start van het nieuwe roofvisseizoen en de rest van de zomer!)
Vis de wakebait als een SUPER ondieplopende plug of als een licht zinkende topwater en probeer hem eens in water waar veel hengeldruk is; ik weet zeker dat het dressuurdoorbrekend werkt!

Je kan ze prima vissen met hetzelfde materiaal als waarmee je je crankbaits vist. Houd een beetje rekening met werpgewicht en gebruik een niet te zachte hebgel zodat je er wel wat druk op kan zetten bij een aanbeet.
Wij gaan de volgende 2 wakebaits van 6th Sense ontvangen:

6th Sense Speedwake:
De 6th Sense Speed Wake is gemaakt om met grote snelheid door de oppervlakte van het water te vissen. Deze subsurface/topwater vis je met gemak over waterplanten en ander obstakels. Uiteraard kan je hem ook gewoon in helder en water zonder alleerlei obstakels vissen. We krijgen hem in 5 kleuren, hij weegt ongeveer 24 gram en is ongeveer 10cm lang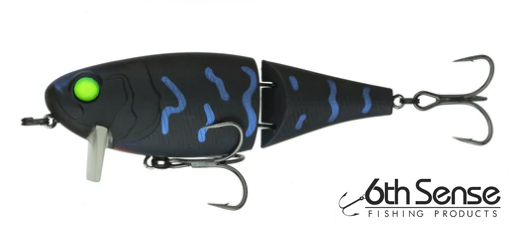 6th Sense Speedwake in de kleur Black Magic voor een optimaal contrast!
6th Sense Movement 80WK:
De 80WK is ontworpen met een weight transfer systeem waardoor je de wakebait in wezen al 'walk the dog' kan binnenvissen door hem alleen al steady en lanzaam maar gestaag binnen te draaien met je molen of reel. We krijgen hem in 4 kleuren, hij weegt ongeveer 17 gram en is net geen 8cm lang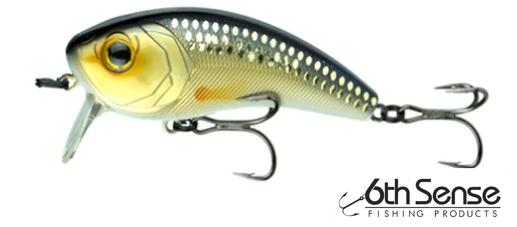 6th Sense Movement WK80 in de kleur Live Shiner, what's in a name...
Hopelijk heb je met dit blog uit kunnen leggen wat een wakebait is en geeft het je een beetje vertrouwen om er op uit te gaan en eens met een wakebait te vissen. Ik ga het zéker proberen!
Tight lines, Don't Fish The Mainstream en tot volgende week!

Groet,
Freek
Instagram
Voor de dikste vangstfoto's volg je ons ook op Instagram: @baitnationnl