​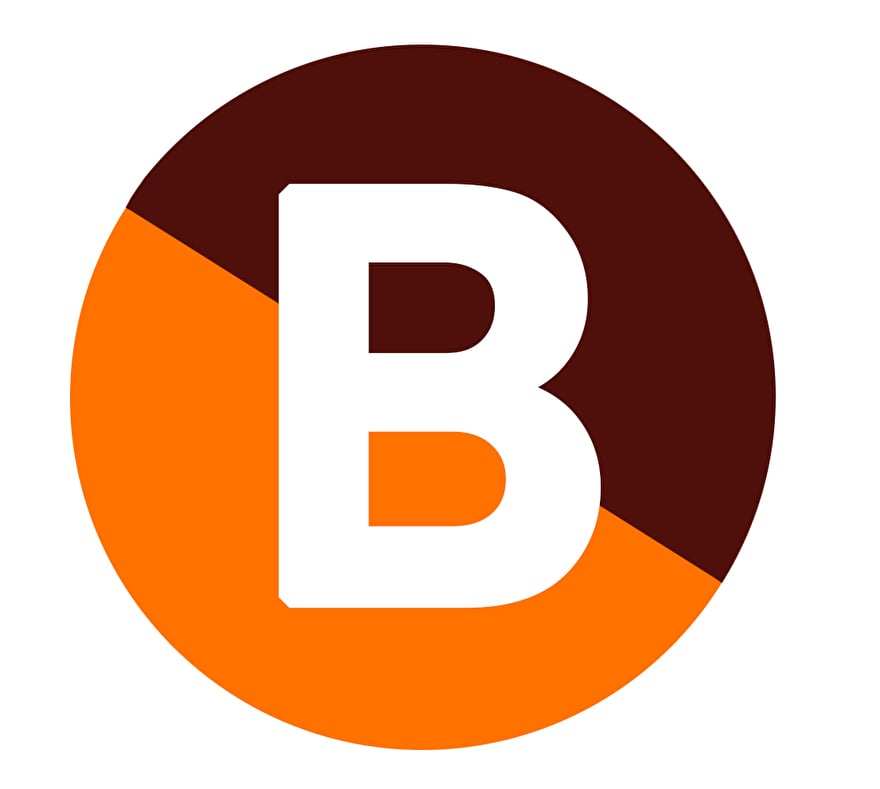 ​"Vierkant vs Rond"
Zoals je weet hebben crankbaits veelal of een ronde of een vierkante duiklip. Maar wat is nou het verschil tussen deze 2?
Het belangrijkste verschil tussen een vierkante duiklip en een ronde duiklip zit hem in hun vermogen om door en langs obstakels gevist te worden.
Een crank met een ronde duiklip rolt als als het ware langzaam om wanneer deze in contact komt met stenen, boomstammen of andere obstakels. Omdat deze rollende beweging vaak wat trager is, legt dit vaak de dreggen van het aas bloot (gaan dus niet zo snel mee), waardoor je crankbait heel makkelijk vasthaakt aan het obstakel.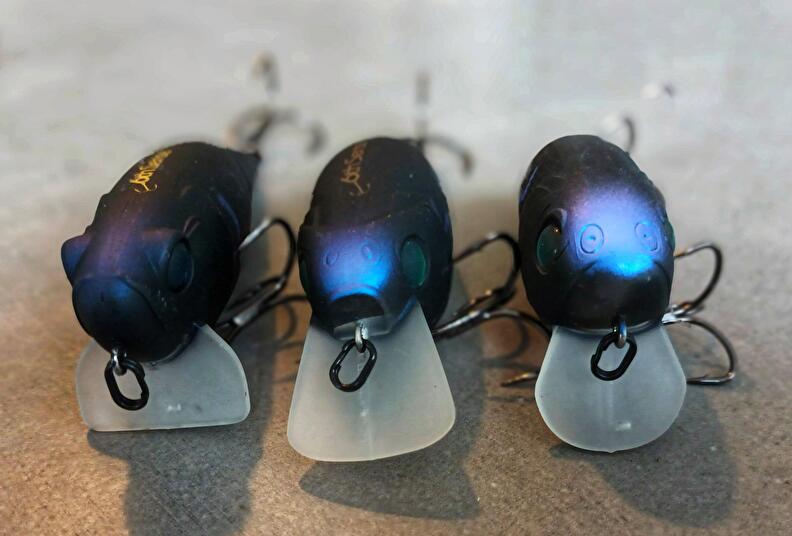 Rond, vierkant, haaks....allemaal met een andere functie
Een vierkante duiklip heeft scherpe randen waardoor je crankbait bijna volledig omrolt om over de obstakels als stenen en rotsen te komen. Omdat dit een snelle en felle aktie is, houdt dit de dreggen uit de buurt van het obstakel en loop je dus minder snel vast.

Daarnaast heeft de vorm van de duiklip ook echt veel invloed op de aktie van je crankbait:
Hoe beïvloeden ronde duiklippen de actie van een crankbait?
Door zijn veelzijdigheid zal je op het merendeel van de cranks een ronde duiklip aantreffen. Of je crank nu bij wijze van spreken 8 cm of 8 meter diep loopt.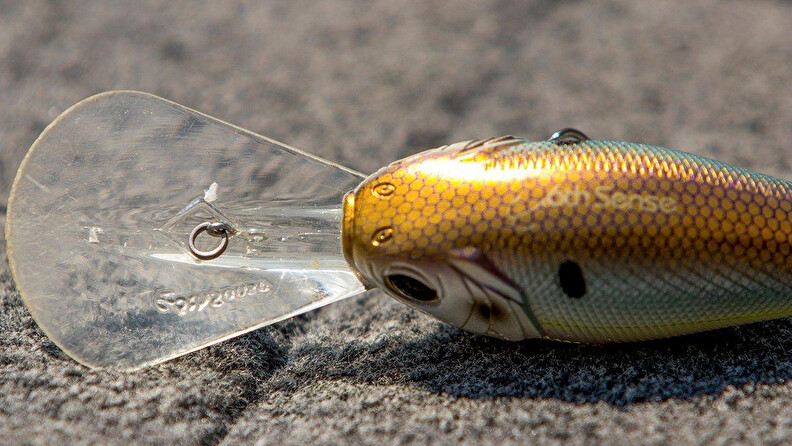 De Cloud9 serie van 6th Sense heeft een overduidelijke zeer brede en ronde duiklip
Hoe breder de lip op een plug, hoe groter de "wobbel" of rollende aktie is die het zal produceren. Deze breder uitslaande actie is ideaal wanneer het water warm is en de vissen actief zijn. Hoe langer de lip, hoe dieper je crank zal duiken. Houd hier goed rekening mee wanneer je uitsluitend vanaf de kant vist; deze cranks duiken namelijk als snel te diep waardoor je veel vast zal zitten.
Smallere lippen produceren een strakkere, compactere "wobbel". Dit maakt ze zeer effectief in kouder water, wanneer de roofvissen minder aktief zijn of wanneer je een meer finesse presentatie nodig hebt.
Over het algemeen geldt: hoe kouder het water, hoe smaller je de lip van je crank wilt hebben.

Hoe beïnvloeden vierkante duiklippen de actie van een crankbait?
Het succes van squarebills (crankbaits met vierkante lip) is verklaart in het feit hoe goed ze over obstakels zijn te vissen. Dit is de reden waarom ze een van de meest populaire cranks zijn voor het vissen op ondiepe wateren zoals wateren met steenstort, takken en eigenlijk alle andere harde ondergronden/obstakels.
De reden waarom squarebills daar zo goed werken, is dat hun platte lip het aas niet zachtjes laat draaien wanneer het bijvoorbeeld stenen raakt. In plaats daarvan reageert hij erg abrupt en dwingt de vierkante lip het aas om bijna ondersteboven te draaien als het tegen obstakels wordt binnengevist. Door deze felle aktie worden de haken uit de buurt gehouden van wat het raakt en voorkomt het dat je vast komt te zitten.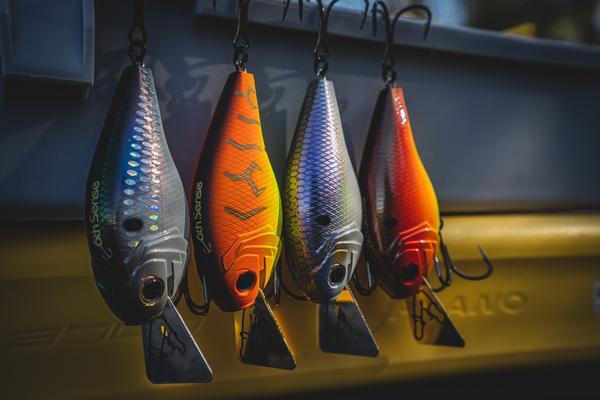 De 6th Sense Axis2.0; met recht een squarebill te noemen!
De korte vierkante duiklip voorkomt ook dat je crank te diep duikt, de meeste squarebills duiken dan ook niet dieper dan zo'n 2,5 meter. Zoals ik hierboven al schreef is de kans om vast te lopen uiteraard groter in ondiepe delen van je viswater. Dit is dus de reden waarom ondieperlopend aas vaak een vierkante duiklip heeft.
Dan heb je ook nog een variant op bovenstaande. Namelijk de duiklip van een wakebait.
De duiklip van een wakebait lijkt erg op de duiklip van een squarebill, maar hij wijst veel verder naar beneden, bijna loodrecht op het aas.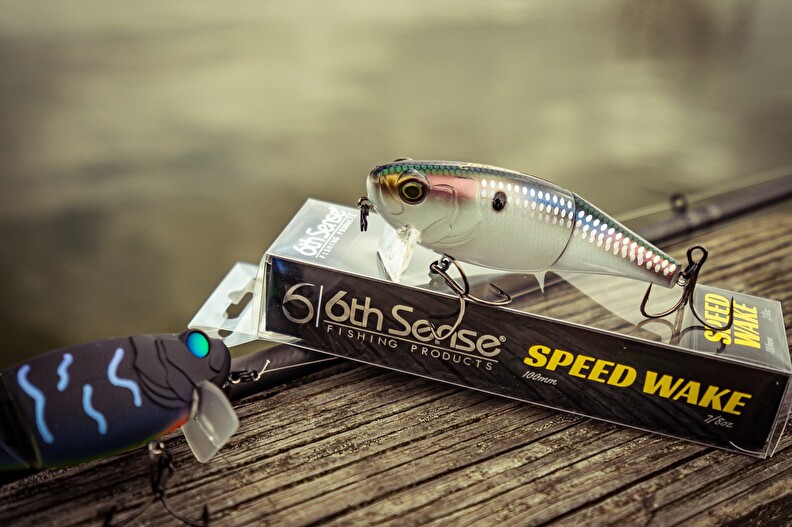 De 6th Sense Speed Wake; check die korte, haaks op de body staande duiklip
Dit kunstaas is ook niet bedoeld om diep te duiken. Ze blijven aan of net onder het oppervlak tijdens het binnenvissen.
Als water tegen en over de lip komt, zorgt het ervoor dat het aas heen en weer draait zonder naar beneden te duiken.
Er zijn echt nog wel meer variaties te bedenken maar de basis heb ik nu wel beschreven. Ik hoop dat je na het lezen van dit blog weer wat wijzer bent geworden en je wellicht andere keuzes maakt die je meer vis op leveren.
Tot volgende week!
Instagram
Voor de dikste vangstfoto's volg je ons ook op Instagram: @baitnationnl