​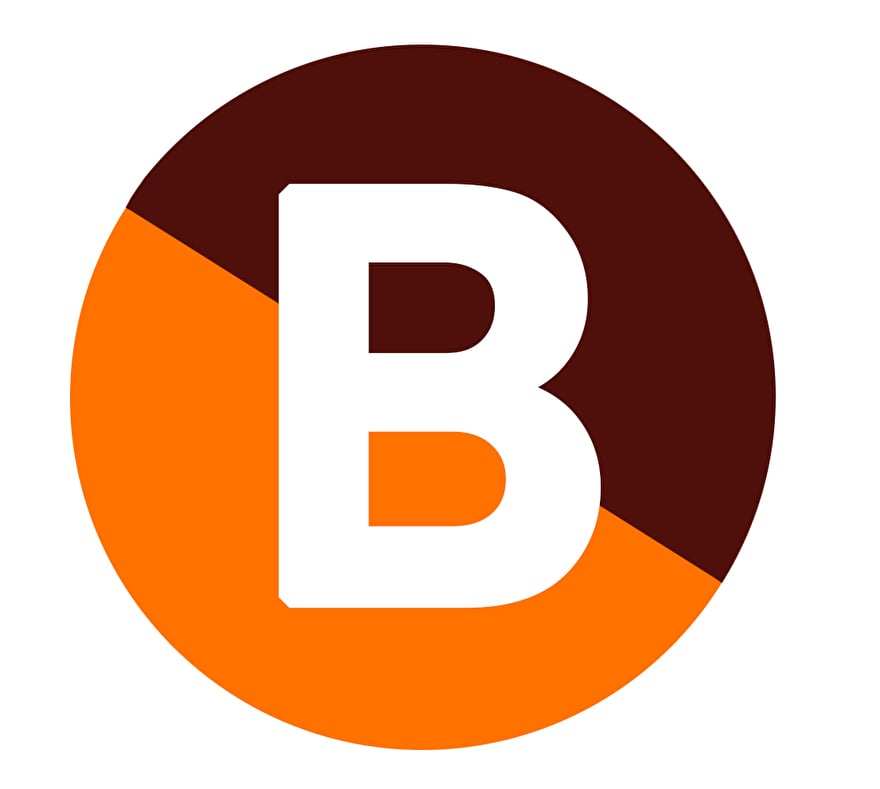 ​"Zeebaars toppers"
Net als het vissen op de zoetwater baars lijkt ook het vissen op zeebaars elk jaar populairder te worden. Elk jaar, wanneer het zeewater naar ongeveer 12 graden stijgt worden de eerste zeebaarzen langs onze Nederlandse (en Vlaamse) kust gevangen. Laat dat moment nou net rond de start van de gesloten tijd voor de zoetwaterrovers vallen; een heel mooi alternatief dus voor wanneer je tóch met kunstaas wilt vissen.

Uiteraard is heel veel kunstaas wat wij verkopen ook uitermate geschikt voor het vissen op zeebaars. Ik zal hieronder een aantal aan je voorstellen.

Missile Baits shockwave
Deze zeer veelzijdige en ongelooflijk effectieve shad heeft zich al zeker bewezen als het gaat om het vangen van grote zeebaars! De Missile Baits Shockwave is verkrijgbaar in twee maten; 3,5"en 4,25", heeft een dunne peddelstaart die beweegt en flikkert bij de geringste beweging en zorgt voor een subtiele onweerstaandbare aktie. Het materiaal waavan hij gemaakt is is erg zacht en zal weinig argwaan opwekken bij een aanbeet. Je vist op zeebaars veelal tussen rotsen en stenen. Wil je het verspelen van je aasjes beperken dan is weedless riggen een optie die zeker aan te bevelen is. De Shockwave heeft een diepe haaksleuf waardoor hij makkelijk weedless te riggen is met een offsethaak. Uiteraard is hij ook buitengewoon geschikt om te vissen op een good old jigkop.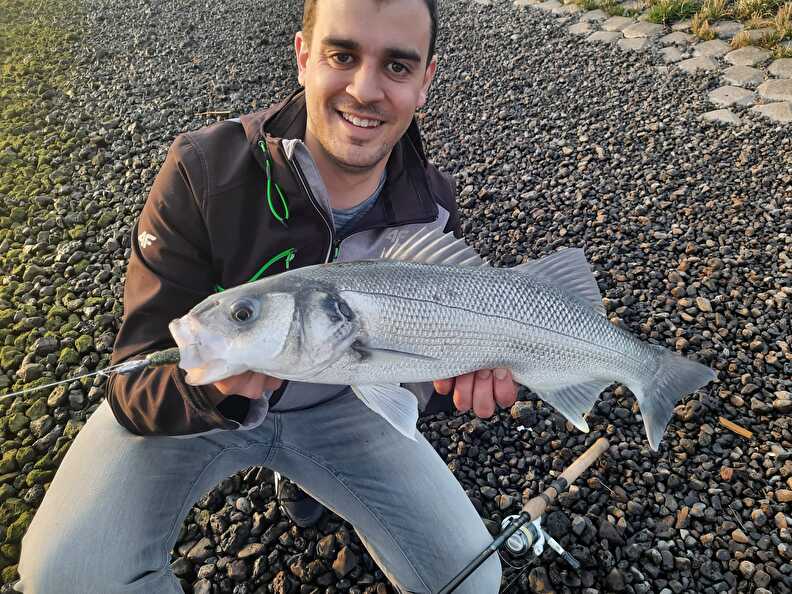 Said ving zijn eerste zeebaarzen van seizoen 2022 op de Missile Baits Shockwave in de kleur Candy Girl!
Missile Baits Quiver
Wormachtigen bewijzen zichzelf al jaren als op en top zeebaars vangers. De Quiver, verkrijgbaar in 4,5" en 6,5", is een lange worm die voor diverse technieken is in te zetten. Op het zoete water is hij favoriet voor snoekbaars maar zeebaars zal hem zeker niet voorbij laten zwemmen zonder hem woest aan te vallen. Het is als het ware een extra lange versie van de immens populaire Ned Bomb, de superzachte, geribbelde body heeft een stompe kop aan de voorkant en een een dunne "beverstaart" aan de achterzijde. Die staart maakt het verschil, deze beweegt al bij de minste beweging van je hengel of stroming.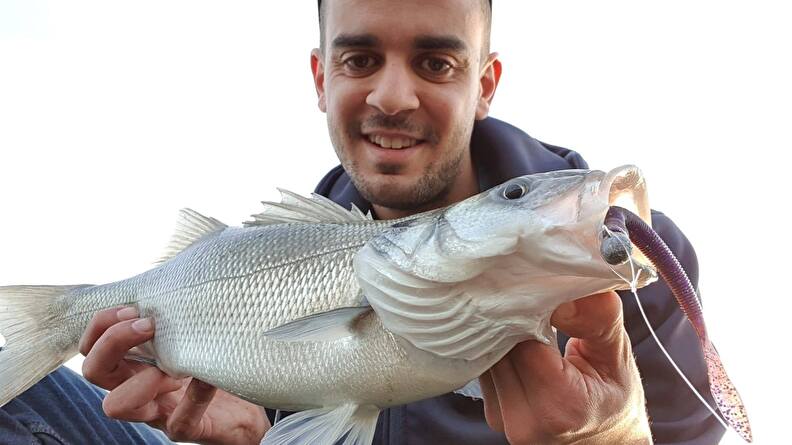 De Missile Baits Quiver op een loodkop; óók zeebaars vindt hem onweerstaanbaar
Keitech Easy Shiner
Tja, need I say more? Wat vangt de classic of all times nu niet? Of het nu baars, snoek, roofblei en dus ook zeebaars is. Ik denk dat er weinig shads zijn die zich de laatste decennia zo bewezen hebben als ultieme vanger! Enig nadeel? Het materiaal, dit is zó ontzettend zacht dat hij bij bijna elke aanbeet in stukken scheurt en je hem moet vervangen. Maar hey....waar zou die enorme vangkracht nou inzitten........?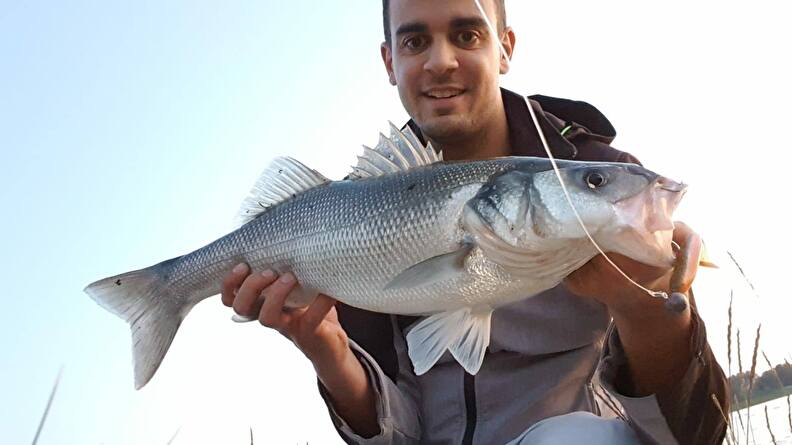 Mooie bak van een zeebaars op de 5" Keitech Easy Shiner
6th Sense Whale
Nog niet zo gek lang in ons assortiment en zéker nog onbekend bij het grote publiek. Wil je eens met iets anders vissen dan de goegemeente "Don't Fish The Mainstream" dan is de 6th Sense Whale aan te bevelen. Deze shad heeft 2 kleine borstvinnen die ervoor zorgen dat het zweefmoment net even iets langer duurt dan bij een shad zonder die borstvinnen. Wanneer je over rosten en stenen vist, bv ondergelopen strekdammen, dan kan een langer zweefmoment net het verschil maken!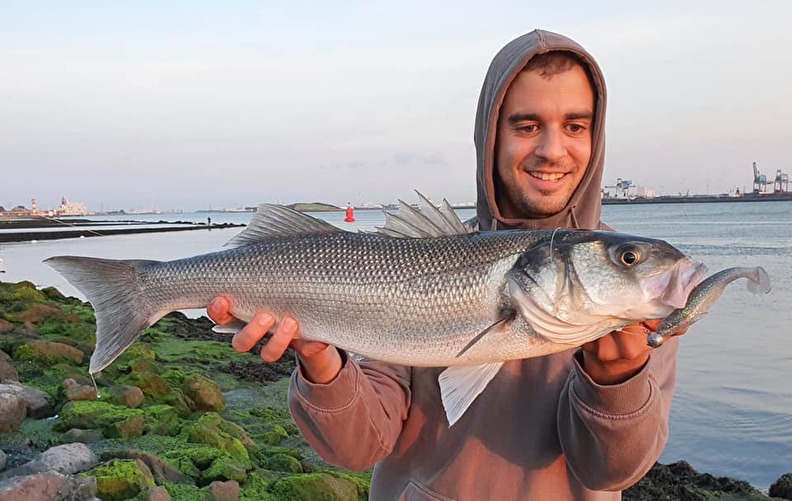 De 6th Sense Whale heeft zich voor Said al bewezen!
6th Sense Hyperjerk
Is er iets mooiers dan een oppervlakte aanbeet? Denk het niet hè. De momenten dat je zeebaars echt aan het oppervlak ziet jagen zijn niet heel talrijk. Maar ze jagen er ook vaak, zonder dat wij het kunnen zien, net onder. Dan komt de 6th Sense Hyperjerk om de hoek kijken! De 6th Sense HyperJerk 70 is ontworpen als het ultieme finesse-reactieaas. Door snelle, korte bewegingen van de hengel te gebruiken, zal de HyperJerk duiken en net onder het oppervlak schieten. Deze grillige actie bootst zeer realistisch een vluchtende of gewonde aasvis na en is vaak onweerstaanbaar. Het is een uniek kunstaas voor wanneer de vissen in of net onder het oppervlak jagen.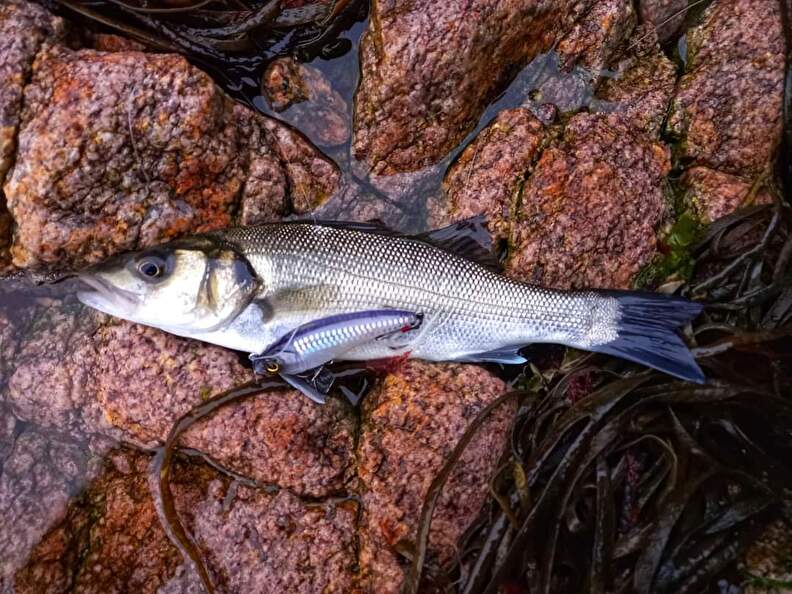 Afgelopen zomer hebben we de Hyperjerk al zeer succesvol op zeebaars ingezet
Lunkerhunt Swim Bento
De Swim Bento is een bijzondere shad. Deze langerekte shad heeft een holografische kern die bij het minste geringste licht enorm schittert en hierdoor een grote aantrekkingskracht heeft. Tijdens het binnenvissen heeft hij een heel mooie rollende aktie en een zeer beweeglijke staart die bij de minste beweging of stroming verleidelijk beweegt.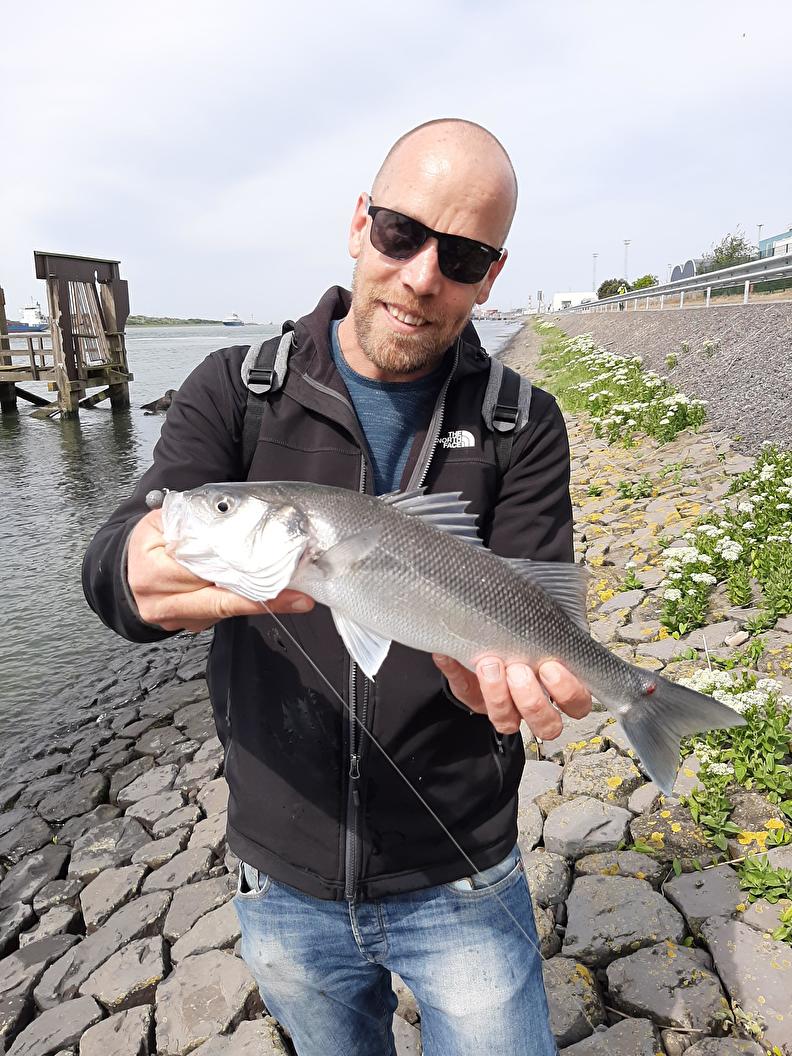 Joris ving zijn eerste zeebaars op een Lunkerhunt Swimbento
Zoals je ziet een kleine greep uit ons assortiment zeer geschikte aasjes voor de zeebaars. Ik zou zeggen, neem er straks een paar mee naar je vakantie adres aan zee en ga lekker actief achter de zeebaars aan. Of dat nou in Nederland, België, Frankrijk of waar dan ook is. Je zult er geen spijt van kijgen!
Tot volgende week!
Groet,
Freek
Instagram
Voor de dikste vangstfoto's volg je ons ook op Instagram: @baitnationnl