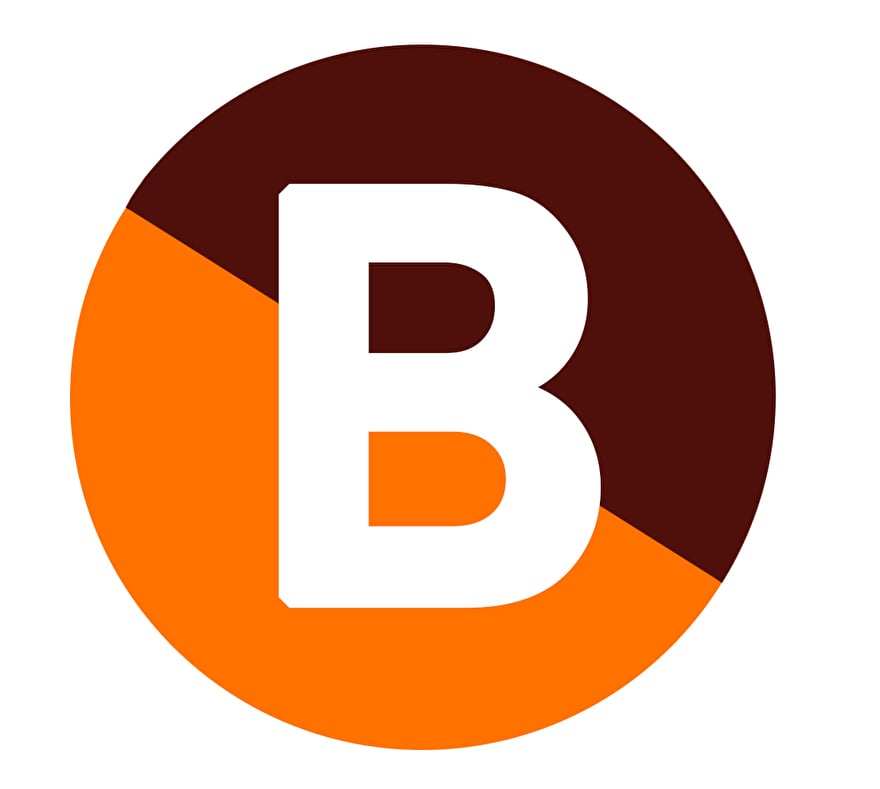 "Wat is jouw 6e zintuig?"
Wij hebben nu alweer een tijdje behoorlijk succesvol het Amerikaanse merk 6th Sense in ons assortiment. Voornamelijk hardbaits in de vorm van crankbaIts, rattlebaits en twitchbaits maar ook softbaits en topwaters als de Vega Frog en de Cat Walk!

Het BaitNation team is mega enthousiast over dit merk maar ik realiseer mij ook dat nog lang niet iedereen bekend is met 6th Sense. Ik zal daarom in dit blog een aantal artikelen even extra in de spotlight zetten.

Over 6th Sense Fishing (Even kort een stukje "about us" gepikt van de 6th site)
In 2005 won president en oprichter Casey Sobczak het eerste ESPN college nationale kampioenschap voor de Stephen F. Austin State University. Voor die overwinning werd hem gevraagd om een ​​show op ESPN2 te filmen, genaamd Bass Tech, waarin de professionele visser Scott Rook hem leerde hoe hij pluggen moest airbrushen.


Aan het einde van de show kreeg Casey een gloednieuwe airbrush-opstelling om mee terug te nemen naar zijn studentenkamer. Vanaf daar begon 6th Sense. Casey kwam er al snel achter dat de kunst om het oude, vervaagde kunstaas van een klant met een levendig kleurenschema nieuw leven in te blazen, iets was waar vissers over de hele wereld grote belangstelling voor hadden. Casey ontdekte een slimme niche die vrijwel ontbrak in de visserij en besloot ermee door te gaan. Terwijl de vraag naar deze unieke pluggen en ander aangepast visgerei bleef stijgen, evolueerde het merk 6th Sense tot de zeer gerenommeerde leverancier van visgerei die het vandaag de dag is. Bij 6th Sense is ons primaire doel om u, de klant, tevreden te stellen. We begrijpen het belang van kwaliteit en dat als u tevreden bent met uw product, we ons werk correct hebben gedaan. Wij zijn een familiebedrijf en werken er hard aan om van de klant onze eerste prioriteit te maken terwijl we 6th Sense blijven uitbouwen tot een toonaangevende leverancier van visgerei en lifestyle-merk.

Voorlopig beperken we ons bij BaitNation alleen nog tot 6th Sense kunstaas. Ik zal hieronder een aantal toppers voorstellen:

6th Sense Axis 2.0 Metal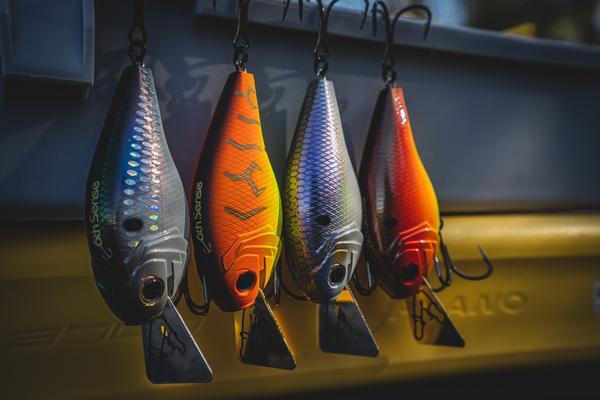 6th Sense Axis 2.0 met beweegbaar stalen duiklip; uniek!
De AXIS Metal 2.0 is nieuw en verbeterd. Ipv een kunststof zwemlip heeft hij een kleine metalen zwemlip. Dit zorgt ervoor dat je je AXIS langer kunt gebruiken (want slijt niet wanneer je hem over de bodem laat stuiteren). Tevens zorgt het voor een een luider geluid onder water.
De zwemlip is ook 10% kleiner op de AXIS Metal 2.0, wat hem een ​​stabielere actie geeft. De Axis heeft een gepatenteerde draaiende, bewegende zwemlip die willekeurig van links naar rechts beweegt waardoor hij een heel onvoorspelbare zwemaktie heeft, net zoals een echte aasvis. Het eindresultaat is een actie, geluid en vibratie als geen andere crankbait.
We hebben de Axis 2.0 Metal in 6 kleuren op voorraad. Hij is net geen 7 cm groot, weegt 14 gram en duikt 60-150 cm diep; Echt een topper voor baars!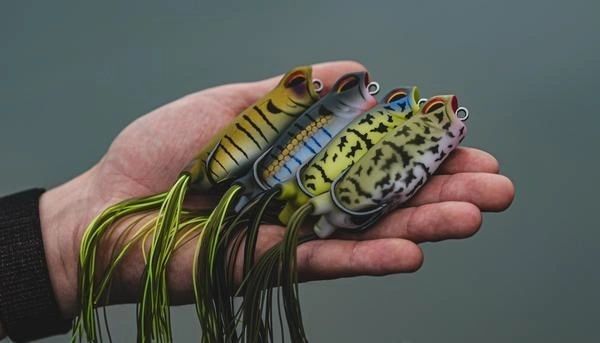 6th Sense Vega Frog; SICK!
De 6th Sense Vega Frog topwater kwam op de markt na jaren van R&D door de experts van het 6th Sense team.
6th Sense heeft de Vega ontworpen met een gehybridiseerde body met de kenmerken van een levensechte kikker zonder afbreuk te doen aan de belangrijkste ontwerpelementen.
De Vega is uitgerust met zware 5/0 zwarte nikkelen haak, voor maximale haakpenetratie en de mogelijkheid om de grootste roofvissen uit de dikste planten te kunnen vissen. De slanke buik genereert, met minde rinspanning, een "walk the dog" beweging van 180 graden, waardoor er meer vis wordt verleid én gevangen.
Een van de belangrijkste kenmerken van deze kikker is de unieke lekbestendige buikplug, waardoor je meer tijd kunt besteden aan vissen en minder tijd aan het uitknijpen van water.
We hebben de Vega Frog in 5 kleuren op voorraad. Hij is 7 cm lang en weegt 19 gram.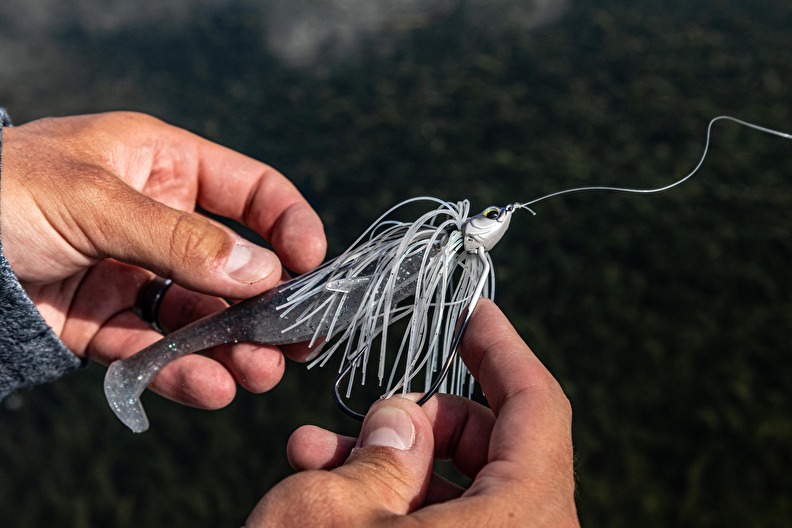 6th Sense Whale; natuurlijk ook prima geschikt als jig- of chatterbaittrailer!
De geheel nieuwe 6th Sense Whale 4.5 Swimbait is de grootste van 6th soft swimbait-serie. Hij heeft een forser profiel en toegevoegde borstvinnen. De borstvinnen zijn ontworpen om de Whale een uitstekende balans en stabiliteit te geven, met een echte aasvis aktie. Voor degenen die zich richten op grotere baars of gewoon op zoek zijn naar een omvangrijke swimjig trailer, is dit onze favoriete maat/stijl swimbait. Wij hebben er inmiddels als dikke baarzen op mogen vangen
We hebben de Whale in 2 kleuren op voorraad (meer kleuren zijn onderweg). Hij is 4,5" (11,4 cm) lang en weegt ongeveer 10 gram. Wij vissen hem heel simpel aan een 5/0 jigkop.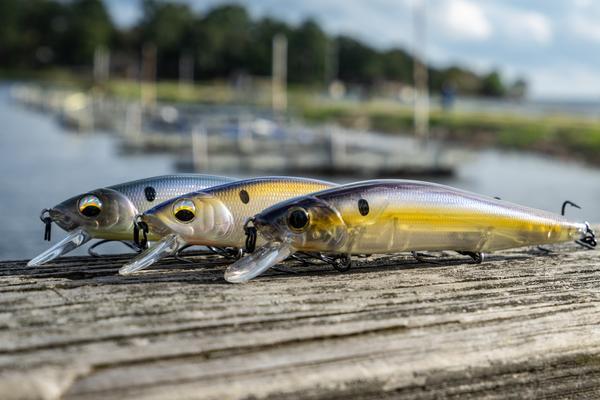 Twitch, twitch......
Ontworpen met de input van de 6th Sense prostaff, levert de 6th Sense Provoke 106X alle eigenschappen die vissers zoeken in een twitchbait.
Intern is de 6th Sense Provoke 106X uitgerust met een nauwkeurig afgesteld weegsysteem, dat zorgt voor een langzame zwevende of suspending presentatie.
De 6th Sense Provoke 106X heeft een uniek ontworpen taps toelopende achterkant die ervoor zorgt dat de Provoke tot leven komt bij elke beweging van de hengeltop. Je kan deze twitchbait vissen met een ongelooflijk levensechte presentatie en hij beschikt over een gedetailleerd schubbenpatroon, kieuwplaten en 3D-ogen.
We hebben de Provoke in 11 kleuren op voorraad. Hij is ongeveer 10,5 cm lang, weegt 14 gram en je kan hem tot 2 meter diep vissen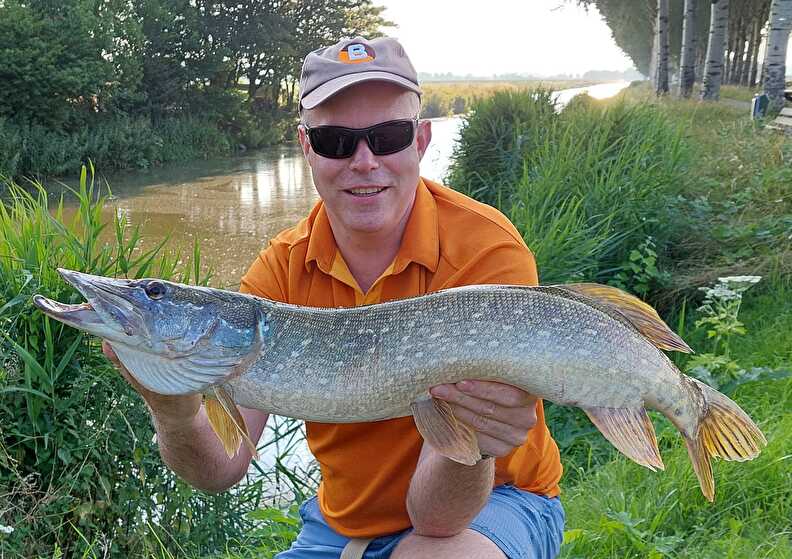 ...BOOM!! Prachtige zomeravond snoek op de Provoke twitchbait!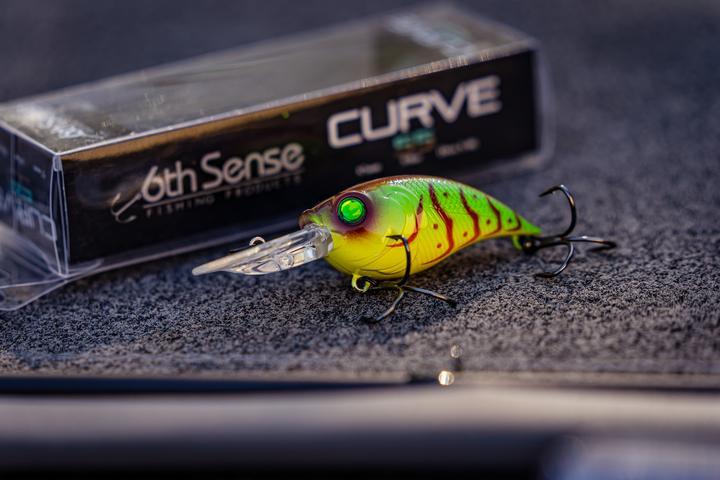 6th Sense Curve 55....perchmagnet!
De 6th Sense Curve 55 maakt gebruik van een gespecialiseerd gewichtssysteem dat deze kleinere plug in het water laat dansen met een abstracte zij-aan-zij beweging. Duikt tussen de 150 tot 275 cm met een strakke wiebel, de Curve kan langs rotsachtige oevers en grindvlakten, over waterplanten en in de buurt van zowat elke andere structuur worden gevist. Voordelen van de Curve 55: hij heeft een unieke gewichtskamer. Deze veroorzaakt een grotere wobbel die ervoor zorgt dat het kunstaas onregelmatig heen en weer zwemt bij het binnenvissen.
We hebben de Curve 55 in 6 kleuren op voorraad. Hij is ongeveer 5,7 cm lang, weegt ongeveer 10 gram en is mijn persoonlijke absolute favoriet voor baars :-)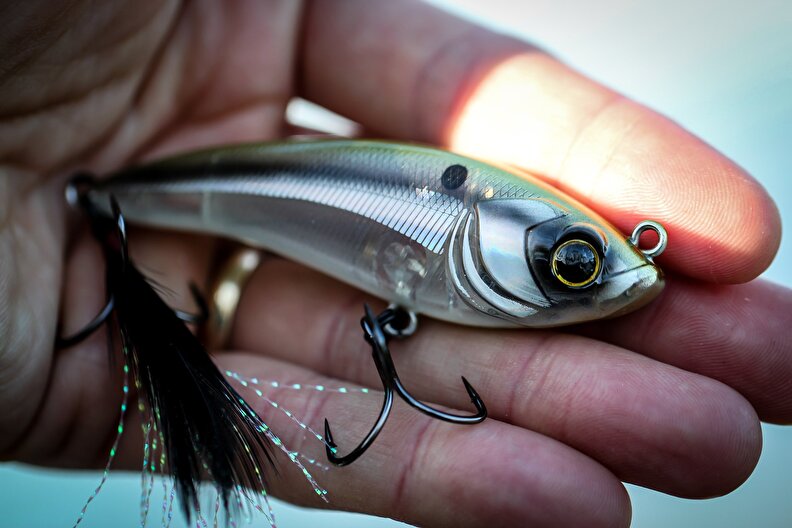 Subsurface kruising tussen een twitchbait en een walk the dog topwater?
De 6th Sense HyperJerk 70 is ontworpen als het ultieme finesse-reactieaas. Door snelle, korte bewegingen van de hengel te gebruiken, zal de HyperJerk duiken en net onder het oppervlak schieten. Deze grillige actie bootst een vluchtende of gewonde aasvis na en lokt hiermee zelfs de meest kieskeurige roofvissen.
De Hyperjerk is voorzien van superscherpe haken en een interne ratel. De HyperJerk 70 is een uniek kunstaas voor wanneer de vissen in het oppervlak jagen.
We hebben de Hyperjerk in 6 kleuren op voorraad. Hij is 7 cm lang en weegt ongeveer 10 gram en is extremely slow sinking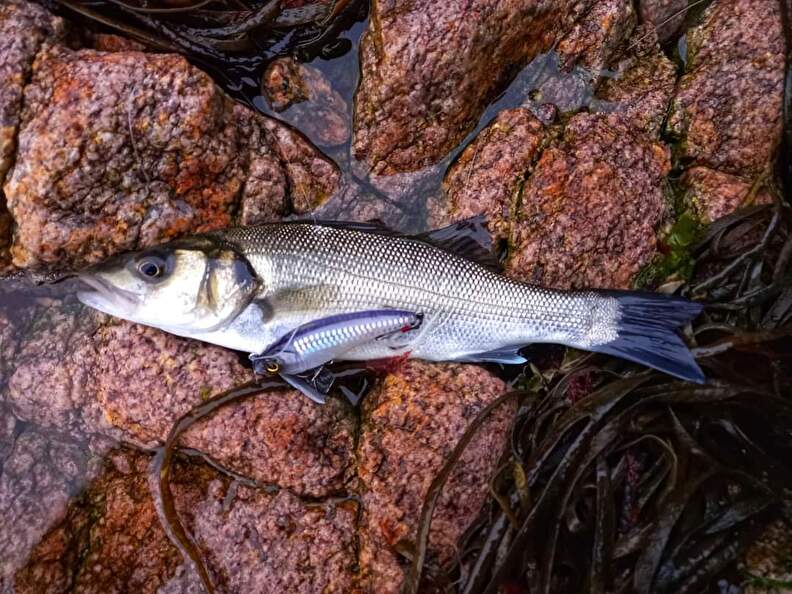 Jagen de roofbleien maar zeker ook de zeebaarzen aan of net onder het oppervlak? Werp dan zeker eens met de Hyperjerk!
Ik hoop je met dit blog enthousiast te hebben gemaakt voor dit mooie merk! Like ook nog even de Facebook pagina 6th Sense Europe en deel daar je vragen, ervaringen, tips en tricks!
Tot snel!
Groet,
Freek
Instagram
Voor de dikste vangstfoto's volg je ons ook op Instagram: @baitnationnl