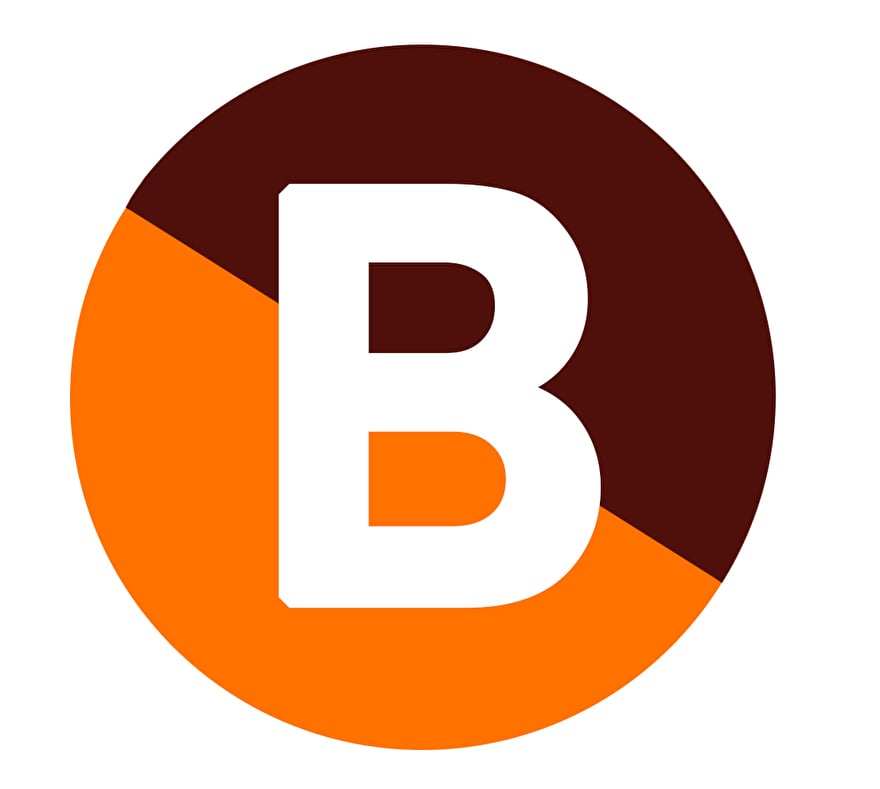 "NIEUW, NIEUW, NIEUW in ons assortiment"
Je zal het vast en zeker al gezien hebben op onze FB pagina; we hebben weer veel nieuwe artikelen speciaal voor jullie ingekocht!
Veel topwaters van Lunkerhunt en ook nieuwe crankbaits van Nories zijn binnengekomen.
We doen onze slogan "Don't Fish The Mainstream!" ook weer meer dan eer aan want in dit blog wil ik jullie voorstellen aan een wel heel speciaal aasje van het Japanse merk KAESU; de Tiny Masamune. 100% zeker dat wij de enige in een heel groot deel van Europa zijn die dit merk aanbiedt.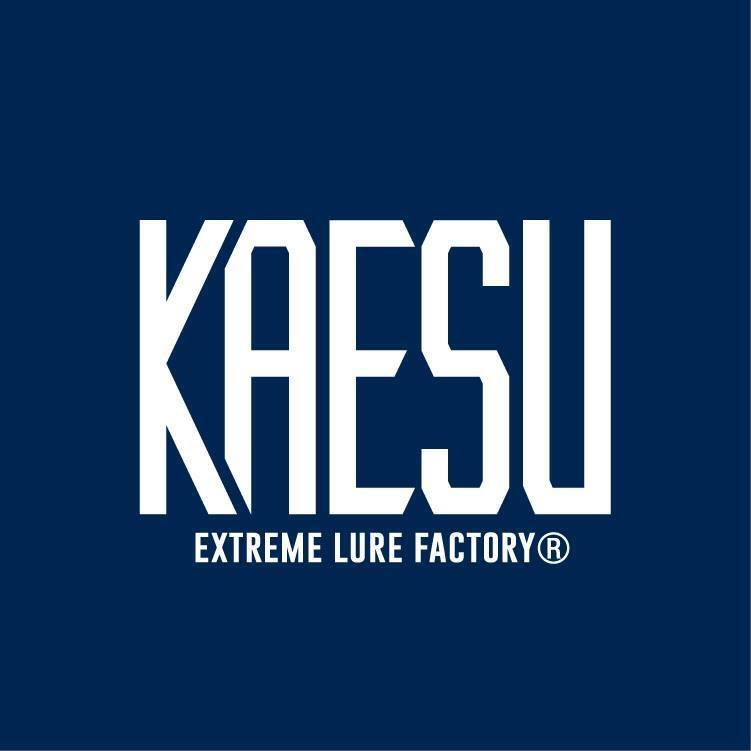 Nieuw merk in ons assortiment: Kaesu Extreme Lure Factory uit Japan!
Eerst maar eens kort over Kaesu hebben:
Kaesu is een relatief jong merk, opgericht in november 2004 en vindt zijn thuisbasis in Osaka, Japan. Het merk richt zich op de typische Japanse finessetechnieken en de ook in japan ontzettend poplulaire bassvisserij. Voor de finessevissers voeren ze een softbaitrange die ook in NL prima zou passen in de baars en/of snoekbaarsvisserij. Voor de bassvissers richten zij zich vooral op de wat grotere swimbaits. Zo heeft Kaesu een mooie diverse range van softbaits tot hardbaits. Al hun kunstaas wordt in eigen beheer ontwikkelt, gefabriceerd en uiteindelijk verkocht.
Sinds een paar maanden richten zijn zij de Europese markt aan het verkennen en zo ben ik bij dit merk terecht gekomen.

In eerste instantie heb ik 1 aasje ingekocht; de Tiny Masamune. In mijn beleving moet dit voor topwatervissers echt een topper zijn voor roofblei en baars. En mochten ze geen topwater willen tijdens je sessie dan verander je de Tiny Masasune toch gewoon in een dieper lopend aasje....huh?
Jazeker! De Tiny Masasune is topwater en suspending in 1!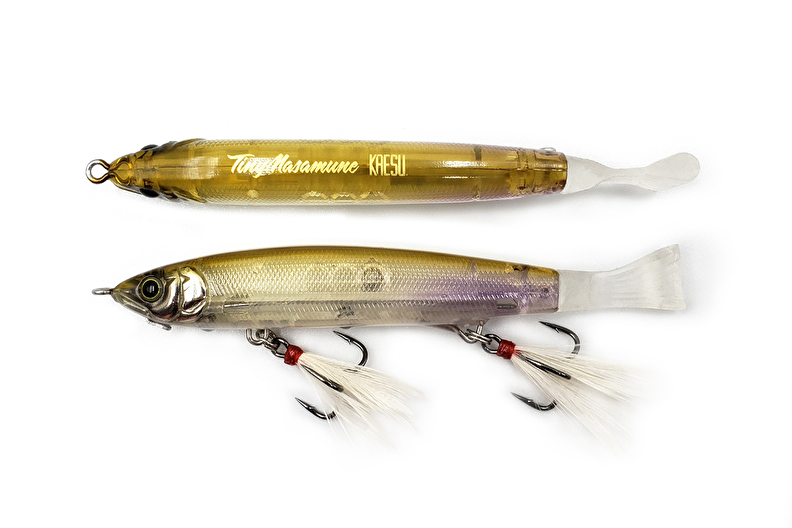 Dit is hem dan: Kaesu Tiny Masamune
Dan de specs: Lengte: 10 cm, gewicht: 8 gram, haakmaat: 10
Omdat het ingebouwde "water-doorlaat-kanaal" water naar binnen laat en weer naar buiten afvoert, wordt de lichaamsbeweging zo goed als geëlimineerd. De microvibratie van de elastomeerstaart is het enige wat beweegt en is dan ook, naats de veren op de haken, datgene wat de aanbeten uitlokt. De Tiny Masamume zwemt dus gewoon rechtdoor met alleen zijn staart die trilt. De unieke actie imiteert een aasvis die gescheiden is van een school, vermoeid en bang voor een aanval van een baars, roofblei of snoek.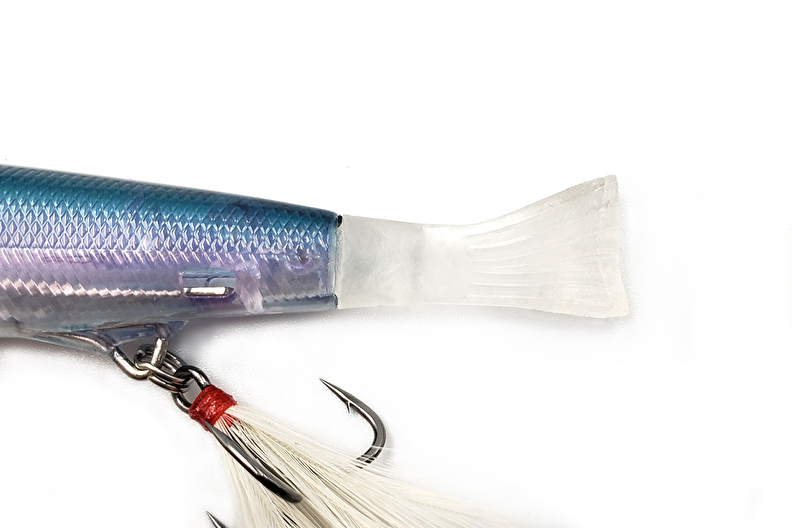 De flexibele staart en de veren aan de haak zijn het enige wat beweegt aan de Tiny Masamune
Bovendien kan je met de insteekbare metalen strip het drijfvermogen simpel aanpassen, zodat je snel kan wisselen tussen drijven en zinken. Je kunt dus de manier van vissen, afhankelijk van je situatie, aanpassen. Heb je dat bij een ander merk eerder gezien? Ik niet in ieder geval!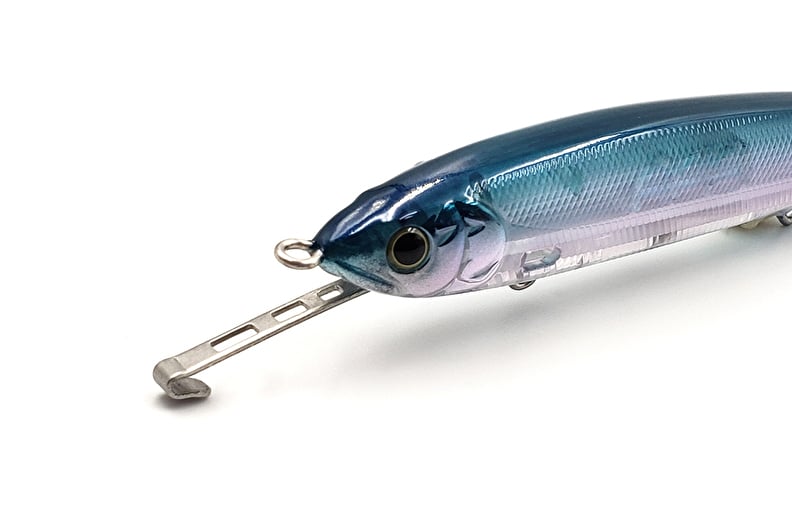 Door de strip te verwijderen of er weer in te schuiven verander je de Tiny Masamune van zindende pulg naar topwater en vise versa; uniek!
De Tiny Masamune, met zijn bijzondere vermogen om aanbeten uit te lokken, werkt ook als zogenaamde "searchbait" door hem snel over een groot gebied binnen te vissen. Ik ben er van overtuigd dat dit bijzondere kunstaas je echt aanbeten zal op leveren wanneer de meer traditionele topwaters of pluggen het af laten weten.
Check hier nog even een filmpje van dit bijzondere aasje:
Ohja.....kwaliteit kost geld en zeker Japanse kwaliteit. Net als Megabass blinkt ook Kaesu uit in kwaliteit op alle fronten zoals onder andere afwerking, materiaalkeuze en kwaliteit van de dreggen. Hierdoor is ook Kaesu zeker niet het goedkoopste merk dat we voeren. Laat je hierdoor niet tegenhouden, het betaalt zich 100% uit!
Dit was hem weer voor deze week!
Tot snel!
Groet,
Freek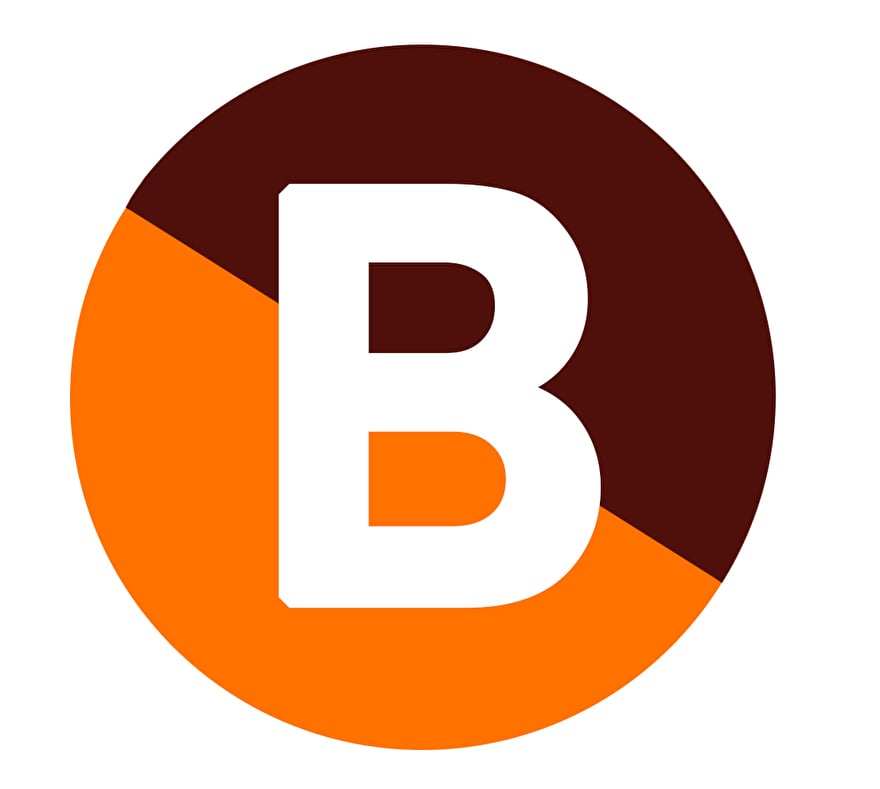 Don't Fish The Mainstream!
Instagram
Voor de dikste vangstfoto's volg je ons ook op Instagram: @baitnationnl