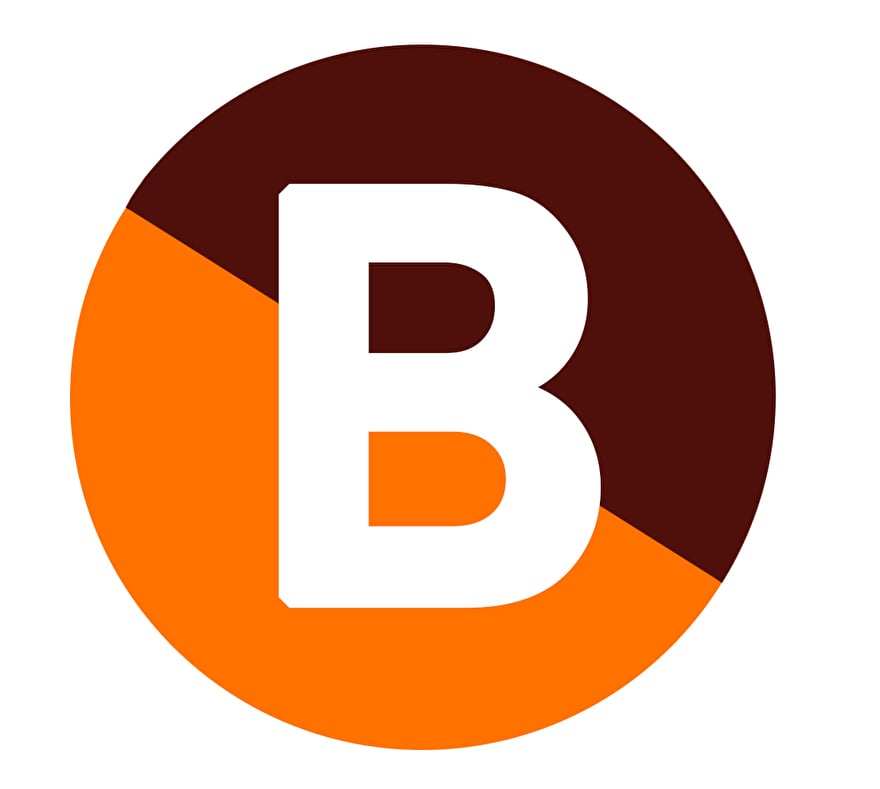 "PerchNation2022 was een MEGA succes!"
Afeglopen zaterdag, 22 januari 2022 was het dan zover; de allereerste editie van PerchNation vond plaats!
Ivm de Corona maatregelen hebben we niet gekozen voor een wedstrijd op lokatie maar besloten we tot een online event. Zo kon elk team op zijn eigen favoriete water vissen en hadden we geen last van de beperkende maatregelen zoals bv het samenkomen met een groot gezelschap.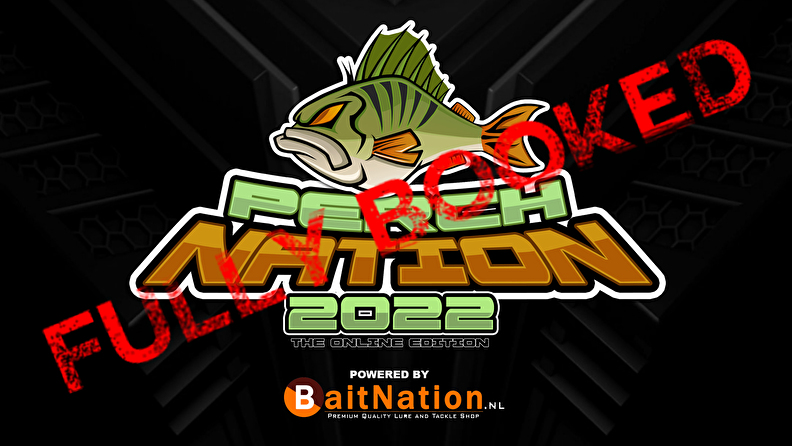 PerchNation2022; al snel volgeboekt!
Het doel was een laagdrempelige roofviswedstrijd te organiseren waarbij plezier voorop staat. Met gezonde spanning hebben we ergens in november de inschrijving geopend en hoopten we dat we 25 teams bij elkaar konden krijgen. "Well, that escalated quickly" binnen een week hadden zich al 25 teams ingeschreven en omdat de aanvragen binnen bleven komen, besloten we om het maximaal aantal inschrijvingen te verhogen naar 35 teams. Ook dat aantal zat binnen een week vol én hadden zich 5 reserveteams ingeschreven die in konden vallen indien 1 van de 35 teams toch zou uitvallen.
Uiteindelijk hebben we 3 reserveteams doorgeschoven naar het definitieve deelnemersveld waardoor er in totaal uiteindelijk 36 teams uit Nederland en ook een aantal teams uit België op de startlijst stonden

Dan is het D-Day, 22 januari 2022 8 uur; de start van de allereerste editie van PerchNation! Hoe gaaf!
Samen met Joris, nah ja..die was ietwat later..brug open, sneeuw, file je kent alle smoesjes wel ;-), zaten we 8 uur sharp klaar achter de laptops en Whatts App om de gevangen vissen te registreren en lang liet dat niet op zich wachten!

Binnen een kwartier konden we de eerste vis registreren en die kwam te beurt aan team "Happy BDay" van Renee Saft en Niels Ootes. Zij vingen meteen een mooie baars van net geen 40 cm en hiermee was hun toon van de dag gezet want zij wisten, in hun eerste wedstrijd ooit, de gehele dag door wel hun vissen te vangen.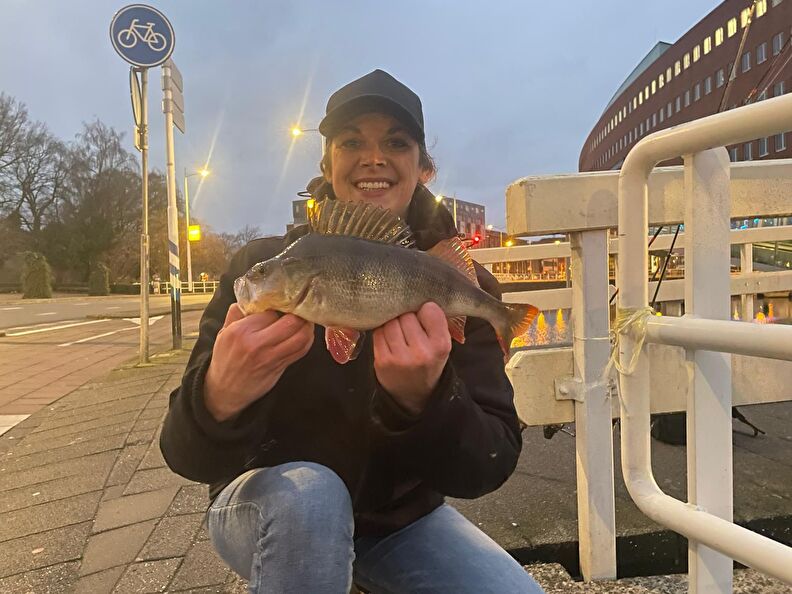 1e vis van de dag voor de enige vrouwelijke deelnemer: Renee Saft van team Happy BDay!
Net voor half 9 kwamen de eerste écht grote vissen door. Team "Opening Night" met Jamie Santamaria en Ward de Corte klopte op de deur met een schitterende vis van 47cm...en dit zou niet hun enige grote vis blijken... Ze zaten in de ochtend met hun bellyboats duidelijk boven op de grote vis. Een kwartier later kwam namelijk de volgende 47 cm baars door en tussen ongeveer half 10 en half 11 kwamen er baarzen van 47, 42, 45 en 48 cm door en legden zij de basis voor wat later hun overwinning zou blijken!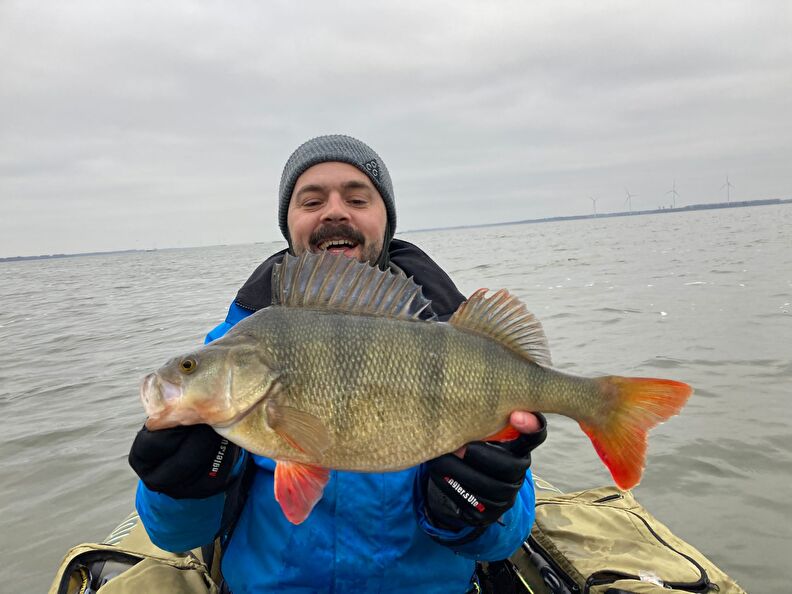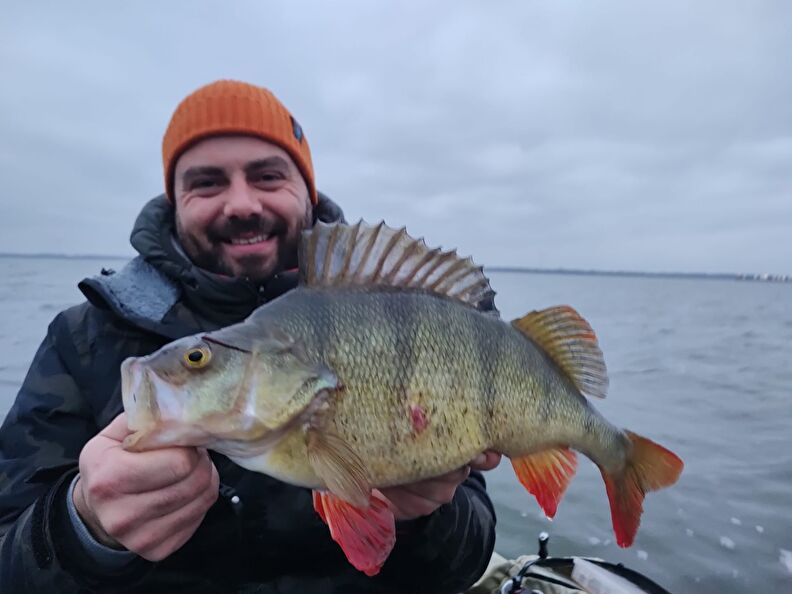 Dé baarzenbazen van de dag: Jamie Santamaria en Ward de Corte van team "Opening Night"
Ook het team "De Oude Belgen" liet goed van zich horen in de eerste fase van de wedstrijd. Er werden meerdere mooie 40+ baarzen doorgegeven. Allemaal gevangen vanaf het kantje in België! Keurig gedaan mannen; jullie bewijzen maar eens dat er óók in België dikke baarzen te vangen zijn!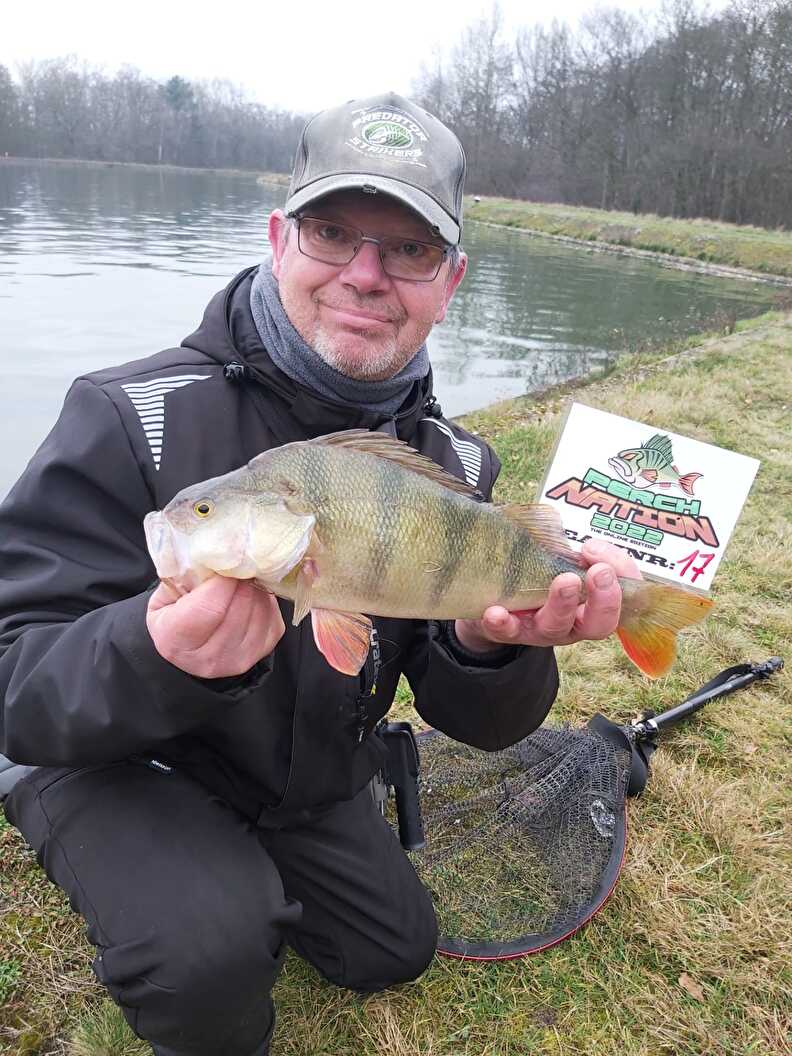 1 van "De Oude Belgen" Peter Jacquemyn met een mooie Belgische baars!
Om 10 uur werd de eerste échte baksteenbaars gemeld. Deze werd door team B aars gevangen; Sijmen van den Berg en Dennis Reek meldden een prachtige baars van exact 50 cm! Wát een schitterende vis!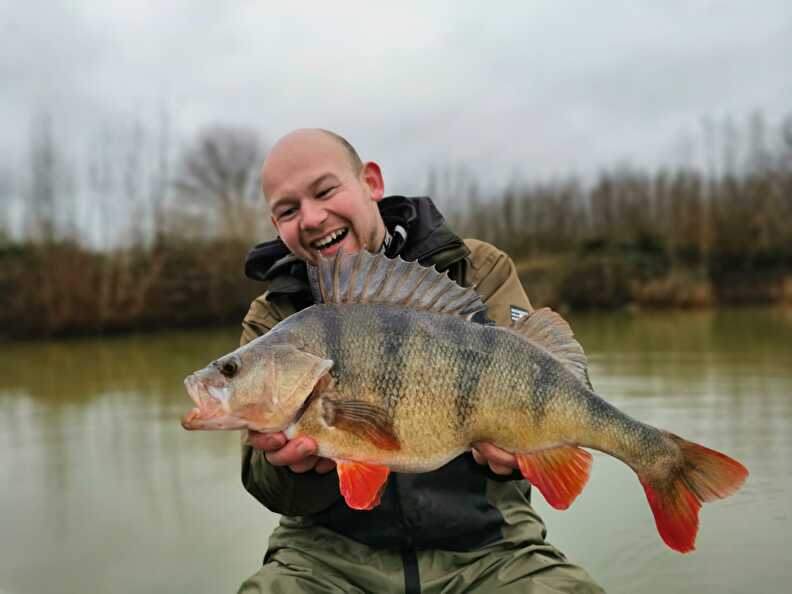 1e 50-er van de wedstrijddag. Team B aars was de gelukkige
De tussenstand zag er op dat moment als volgt uit:
1e plaats: Team Opening Night met Jamie Santamaria en Ward de Corte met 136 cm
2e plaats: Team De Oude Belgen met Peter Jacquemyn en Franki Bens met 129 cm
3e plaats: Team Dutch Fishing Brothers met Johnny en Roy Koekerits met 97 cm
De grootste baars was op dat moment dus die baars van 50 cm voor team B aars met Dennis Reek en Sijmen van de Berg

En toen werd het 11:05 uur.......vangstmelding van team Westin met Thomas Wending en Toon van Ham.....een hele mooie dikke baars van maar liefst 51 cm werd gemeld! Nog even streng geweest en gevraagd om een andere foto omdat het niet helemaal duidelijk te zien was maar op de tweede was het 100% duidelijk. De vis tikte toch echt de 51 cm streep aan: "goedgekeurd!" Wat een prachtige vis was er weer gevangen!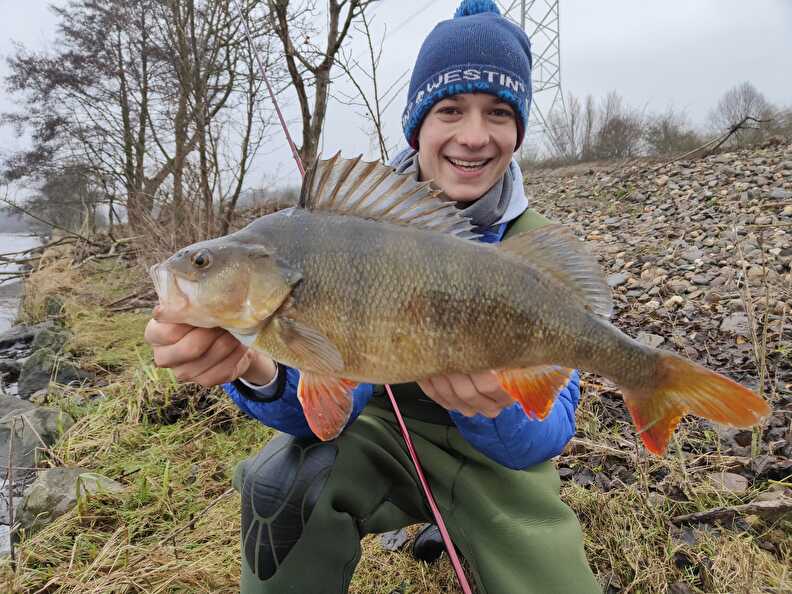 De grootste baars van de dag: 51 cm voor team Westing met Toon van Ham en Thomas Wending
Dat het in de top spannend was, is een understatement want dit was de tussenstand om 12 uur:
1e plaats: Team Opening Night met Jamie Santamaria en Ward de Corte met 231 cm
2e plaats: Team B aars met Dennis Reek en Sijmen van den Berg 177 cm
3e plaats: Team Westin met Thomas Wending en Toon van Ham met 175 cm

Slechts 2 cm verschil dus tussen de nummers 2 en 3. De komende uren was echt alles nog mogelijk!
De grootste baars was op dat moment uiteraard ook voor Team Westin met die beauty van 51 cm. De kans dat deze nog overtroffen zou worden achtten wij niet groot.
Na het middaguur werd het wat rustiger, wel werden er her en der wat kleine baarzen gevangen maar de beet was er wel een beetje uit. team De Hasselters met Berend Jongman en Daan Pit en team De UL Anglers met Menno van Leusden en Patrick Eijk vistten rustig aan hun kaart vol en probeerden daarna te upgraden maar echt heel spectaculair grote baarzen werden op dat moment niet meer gemeld.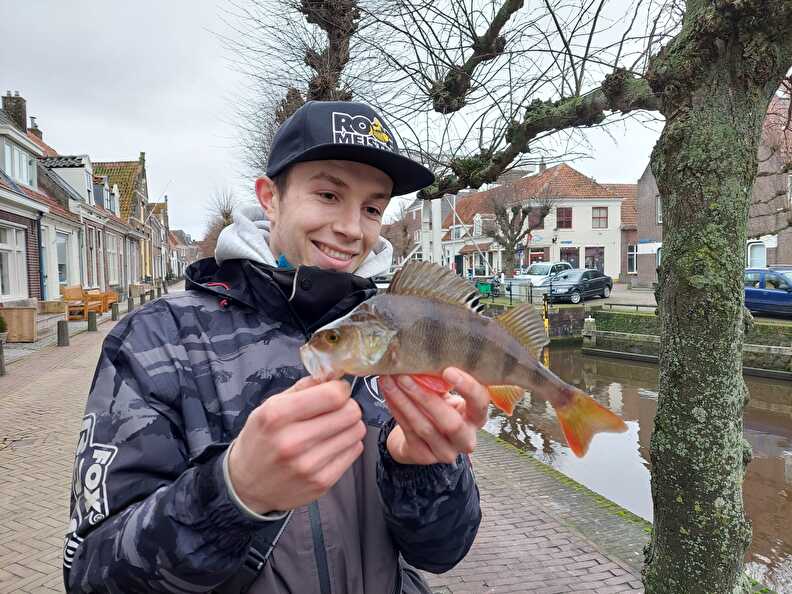 Team De Hasselters met Berend Jongman en Daan Pit druk doende hun centimeters te upgraden
De update om 13 uur gaf dan ook geen wijziging in de tussenstand maar wel had team Opening Night hun score ge-upgrade naar 233 cm...bizar, bizarder, bizarst...
We besloten na 13 uur geen FB updates meer te geven om zo de spanning nog wat verder op te bouwen naar het eind van de wedstrijd.
Wat er toen gebeurde....
Een aantal teams wat tot dan toe eigenlijk de vis nog niet wist te vinden begon ineens te vangen!
Team Pike Troube met Mark Verhoeven en Rik Lely meldde binnen een paar minuten de ene na de andere 40-er en begon zo steeds meer en meer de top 3 te bedreigen, sterker nog ze stonden zelfs even virtueel tweede. Ook Team Roofmeister met Bart van de Walle en Johannes Elzinga hadden de hotspot gevonden en ook zij meldden mooie vangsten!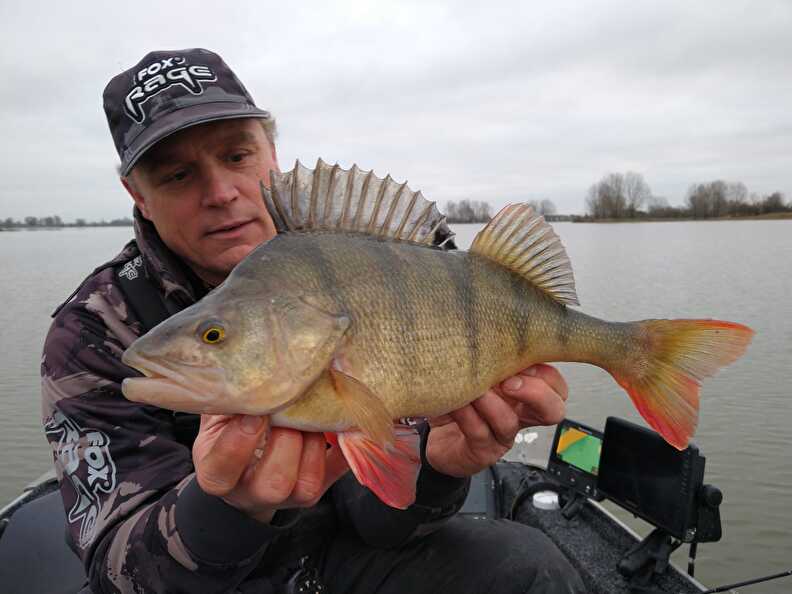 Mark Verhoeven en Rick Lely van team Pike Trouble hadden de baarzen ook gevonden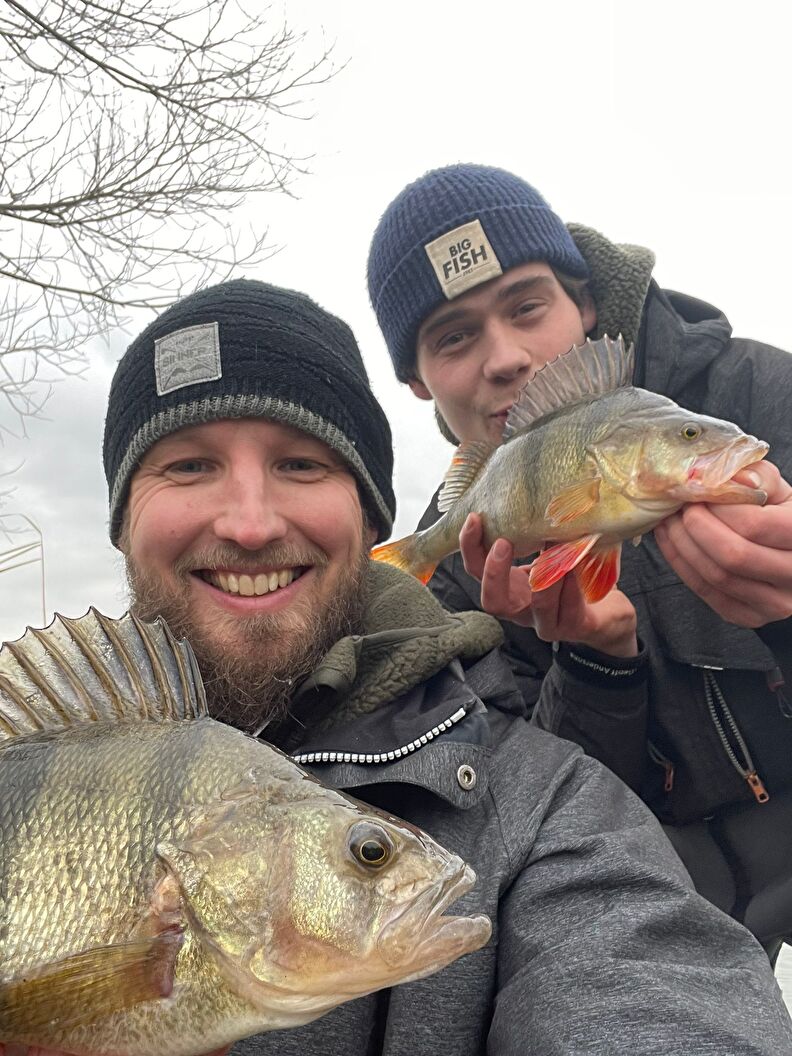 En als ook team Roofmeister met Bart van de Walle en Johannes Elzinga een double hook up
laat noteren dan weet je dat het spannend wordt!
Zo was het superspannend tot op letterlijk de laatste minuut want om 14:58 meldde team B aars zich weer met een 46 cm baars die hen verzekerde van de 2e plaats.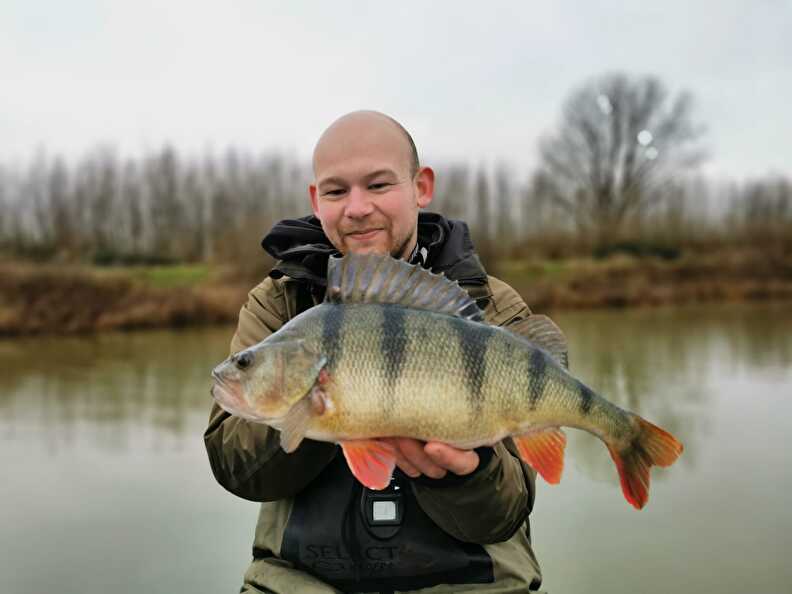 De laatste van de dag voor team B aars!
Na het verwerken van alle vangsten bleek Team Opening Night onaantastbaar en werd met maar liefst 237 cm (let op, dat is een gemiddelde 47,4 cm per baars!!) de absolute en onbetwiste dagwinnaar! De grootste baars bleef in handen van Team Westin met 51 cm.

Check voor de volledige uitslag de Facebookpagina van PerchNation en check daar ook meteen het mooie verhaal van de winnaars!

Ik denk dat iedereen terug kan kijken op een meer dan geslaagde eerste editie van PerchNation! Ik wil dan ook alle deelnemers ontzettend bedanken voor hun inzet en deelname en ik zou zeggen reserveer zaterdag 21 januari 2023 alvast in je agenda!!
En voor nu, gelukkig hebben we de foto's nog, Enjoy!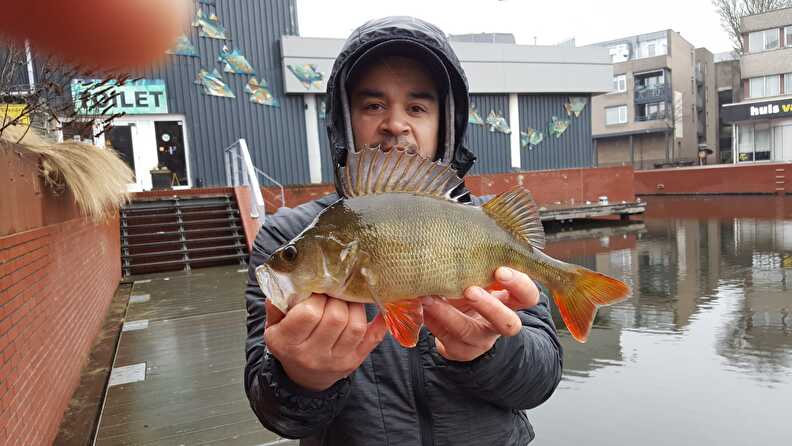 Johnny en Roy Koekerits van Team Dutch Fishing Brothers hebben hun eer hoog gehouden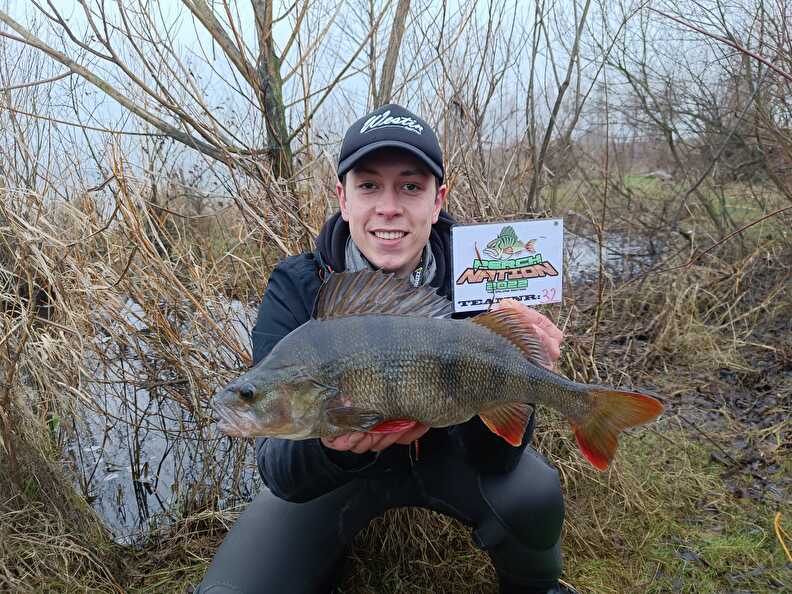 Team Scandinavian Roosters met een hele mooie donkergekleurde baars van 43 cm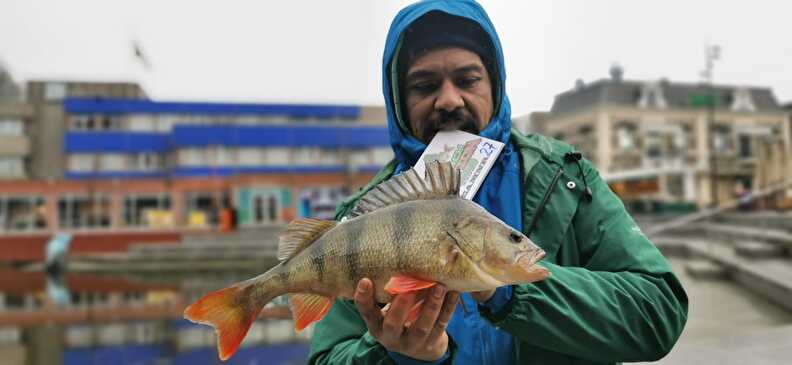 Team Hunting Predators doet hun naam eer aan!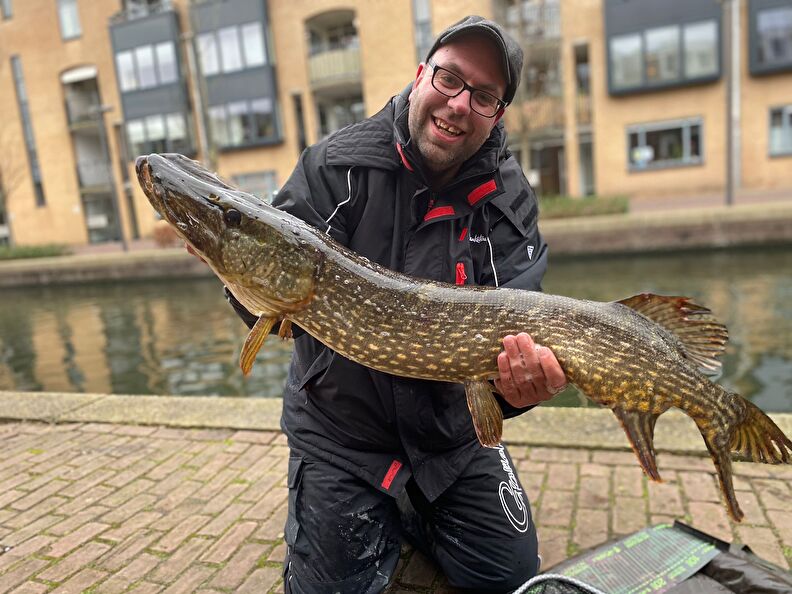 Helaas....geen bonuspunten voor deze meter+ snoek voor team UL Anglers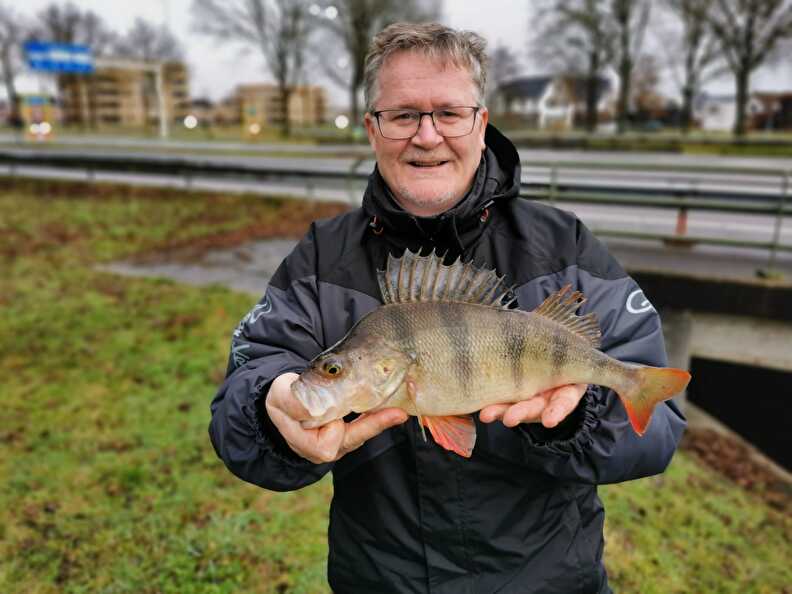 Rob Asbroek van team Uut Hengel wist met maatje Loran Bent ook zeker zijn vissen te vangen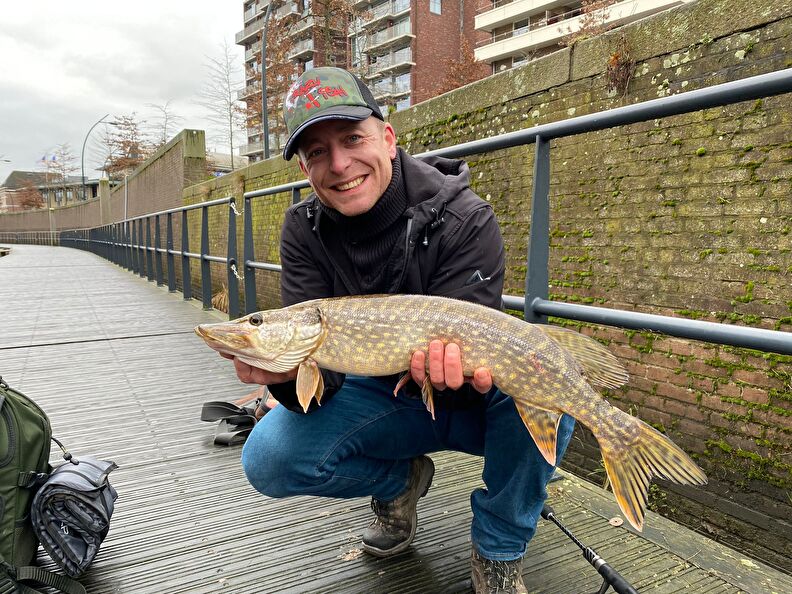 Nope, ook geen bonuspunten voor team Crazyfish 038 van Jelke van Dronkelaar en Slobodan Rogulic
Team Ahoy van John Jagt en Pascal van Dorsselaar ging voor de sfeerprijs (en de snoekbaarzen..)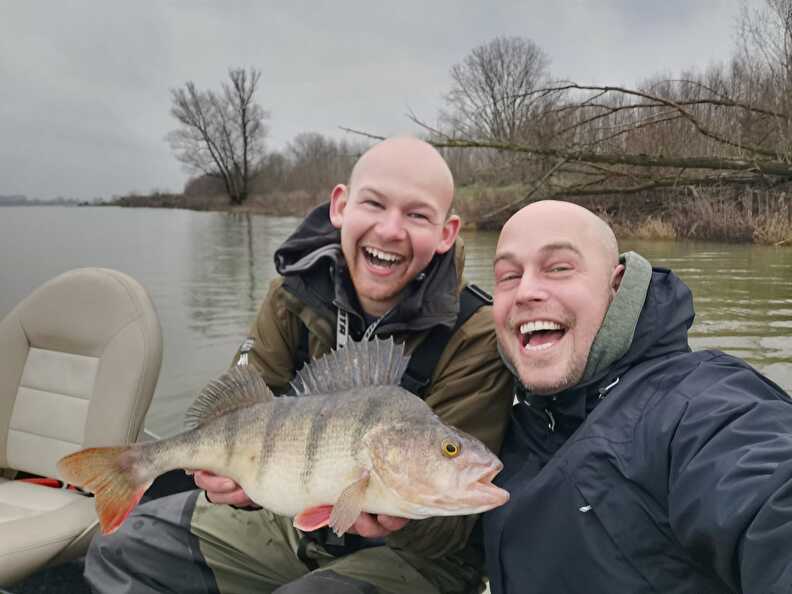 Of het ook gezellig was op de boot van team B aars?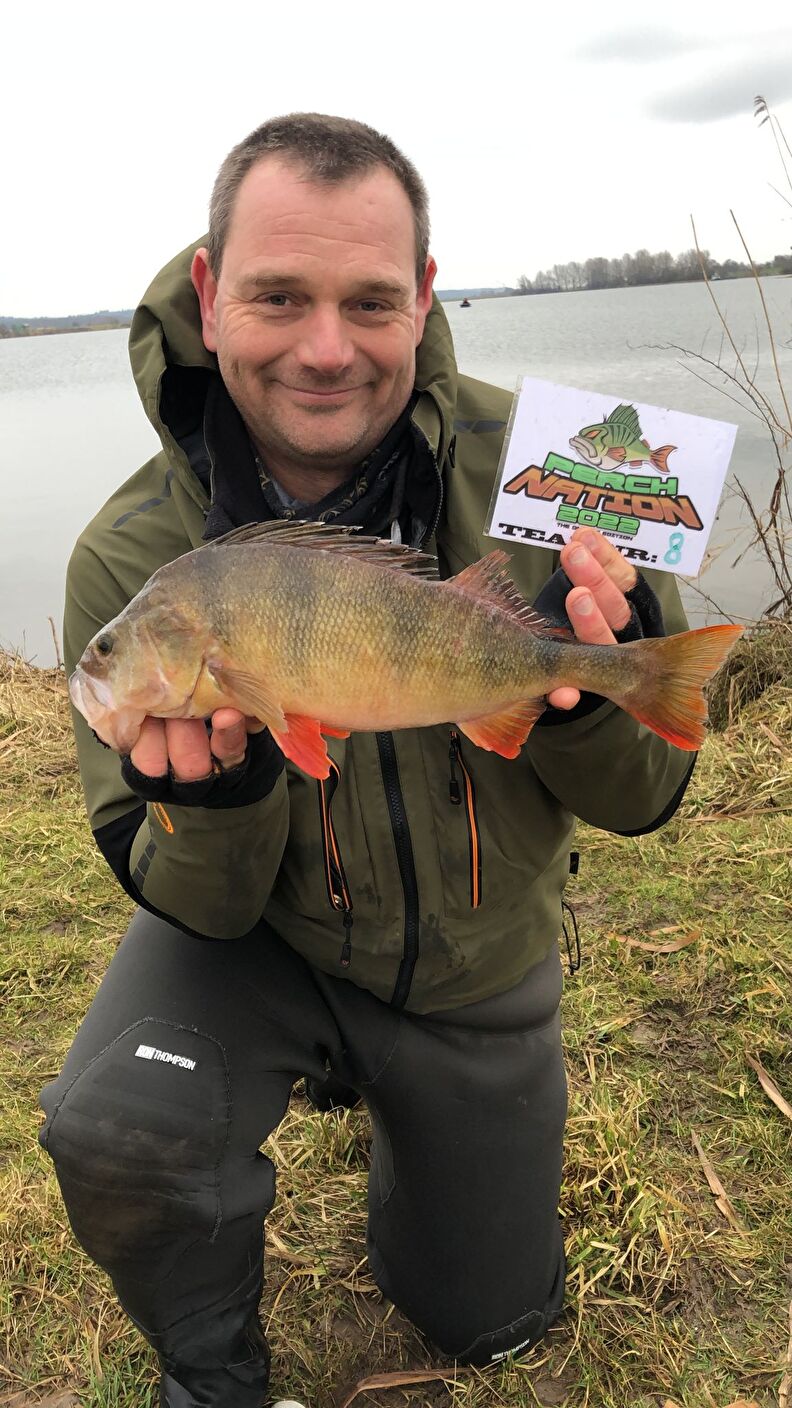 Derek Drabbe van team Bream Team..what's in a name...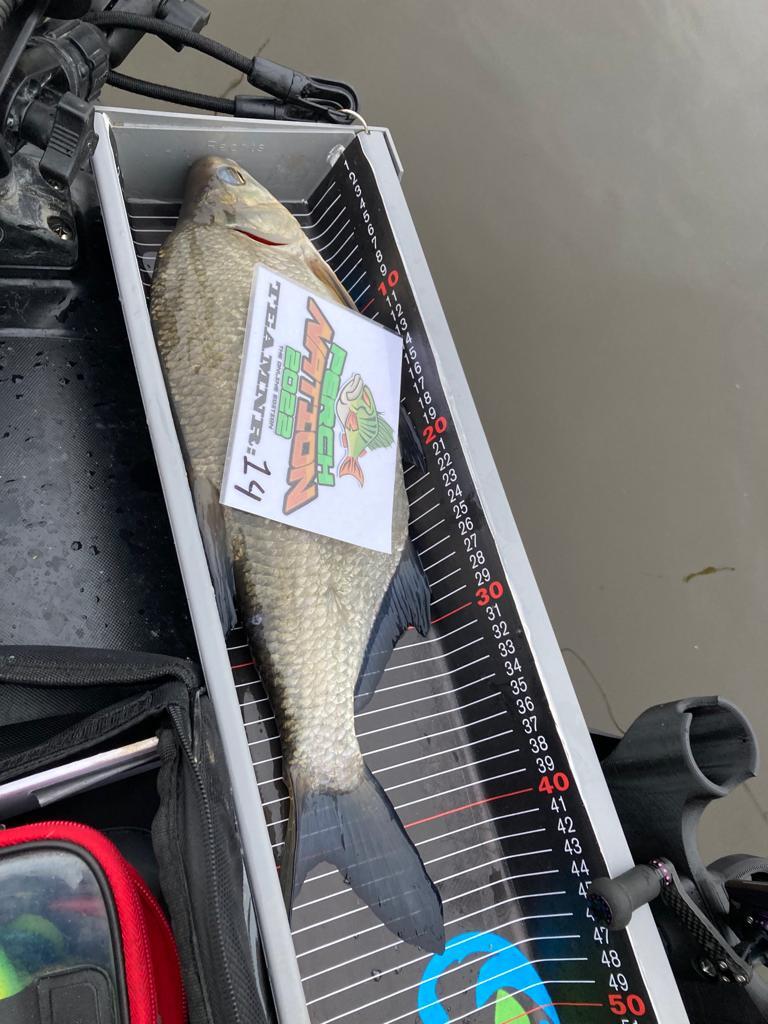 oh Derek....of je het Feije en Fair van team Floatplus nog een keer wilt uitleggen....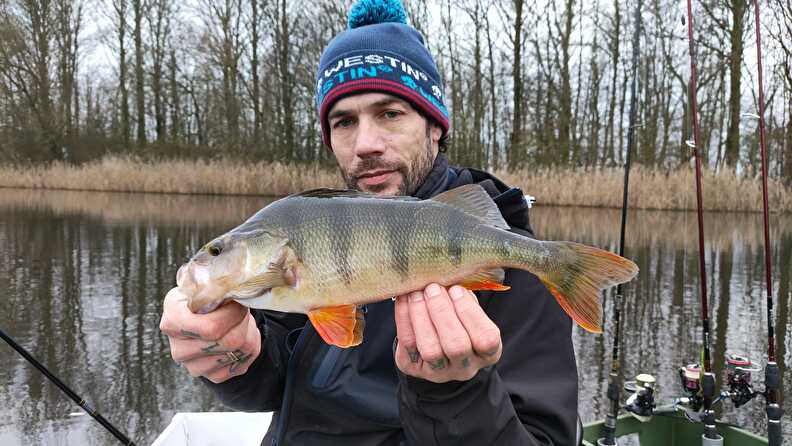 Team Beer Squad van Tim Timmer en Mart Peeters visten vanuit de kayak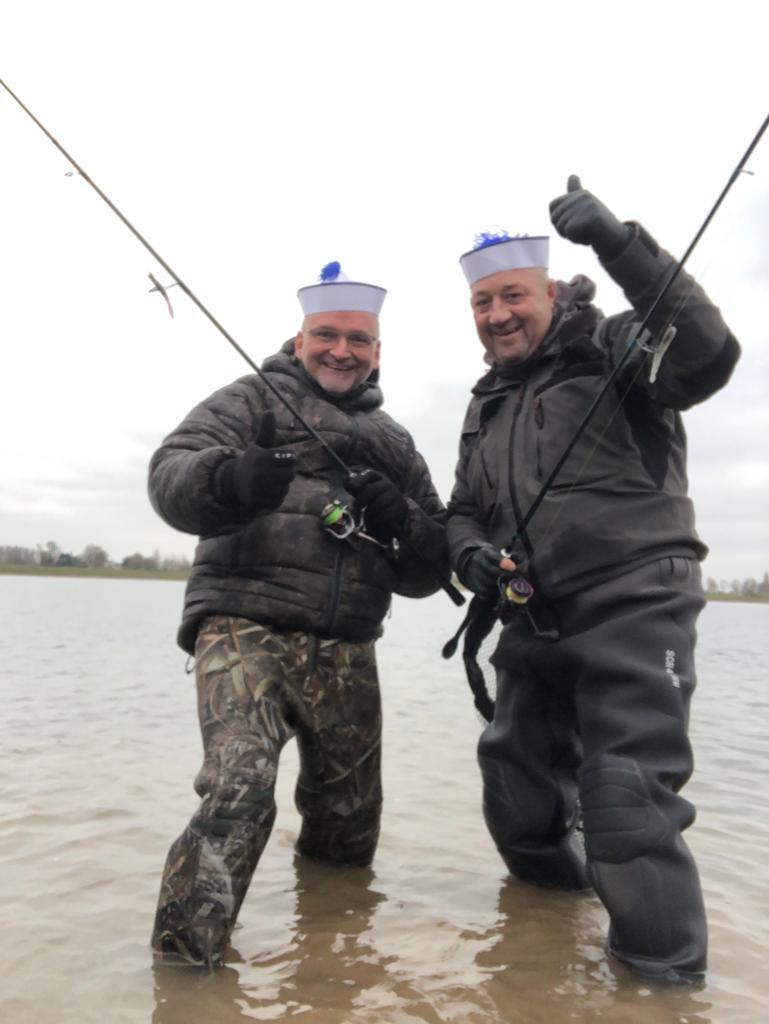 Team Peppi&Kokki...no words needed.....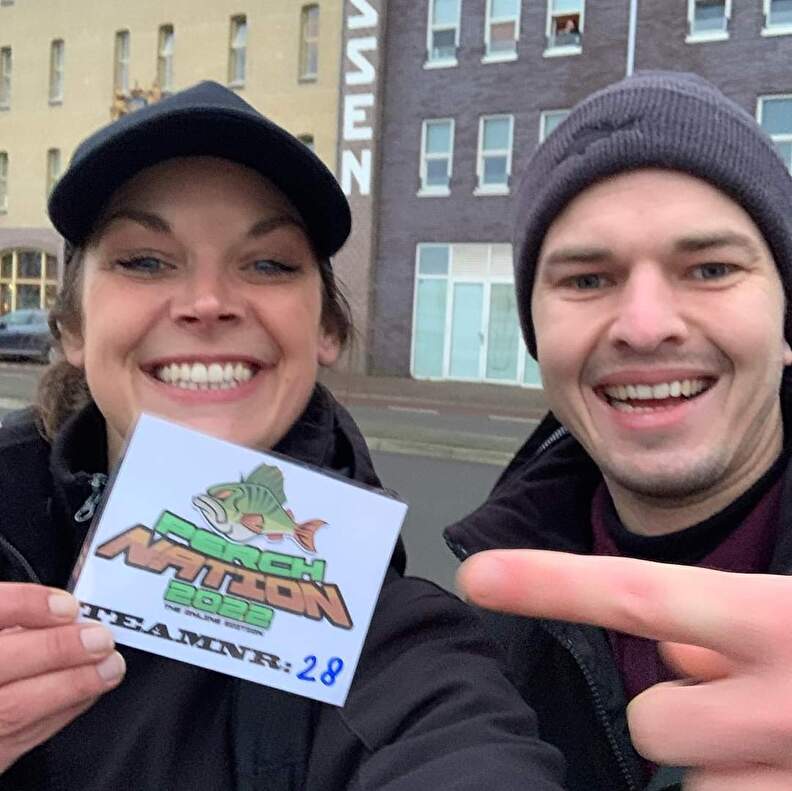 Happy faces bij team Happy Bday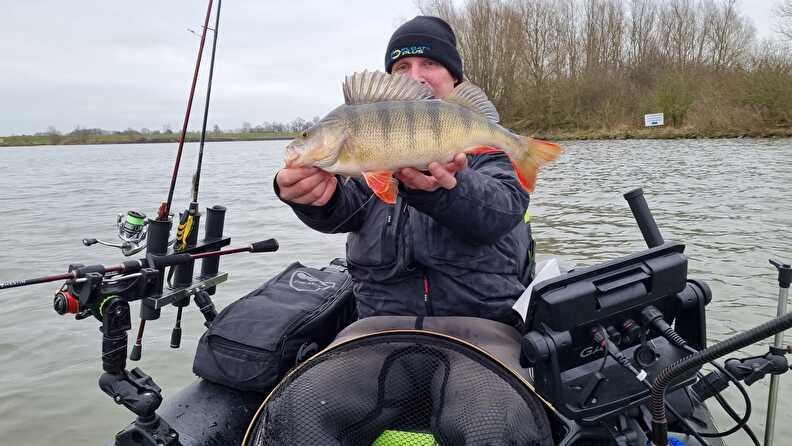 Robin Smit viste samen met Ed Brands als team Brands vanuit de bellyboat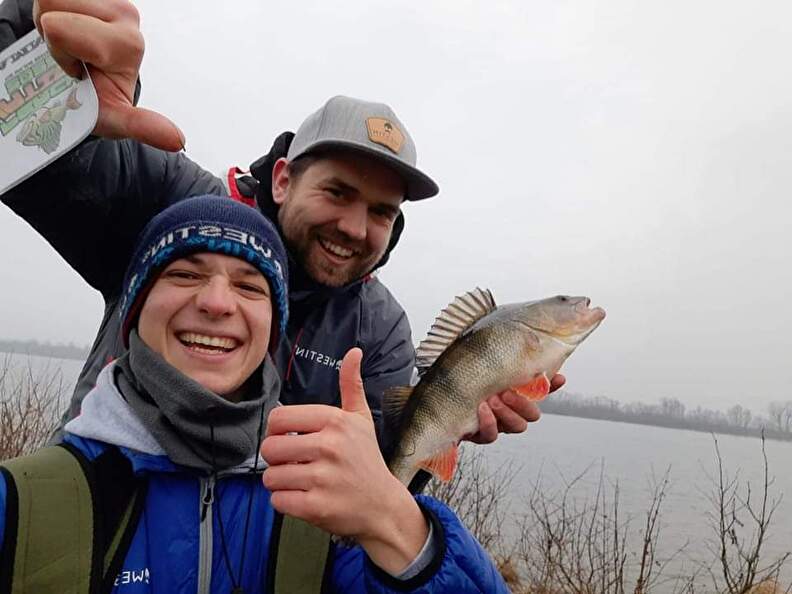 Nog meer happy faces bij team Westin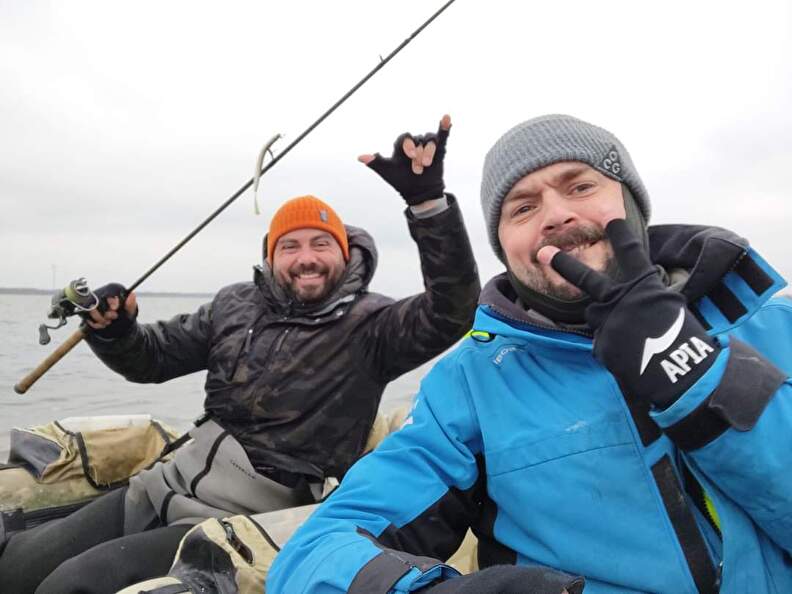 En we eindigen met de happy faces van overall winnaars
Team Opening Night
Jamie Santamarie en Ward de Corte!

Tot volgend jaar allemaal!

Freek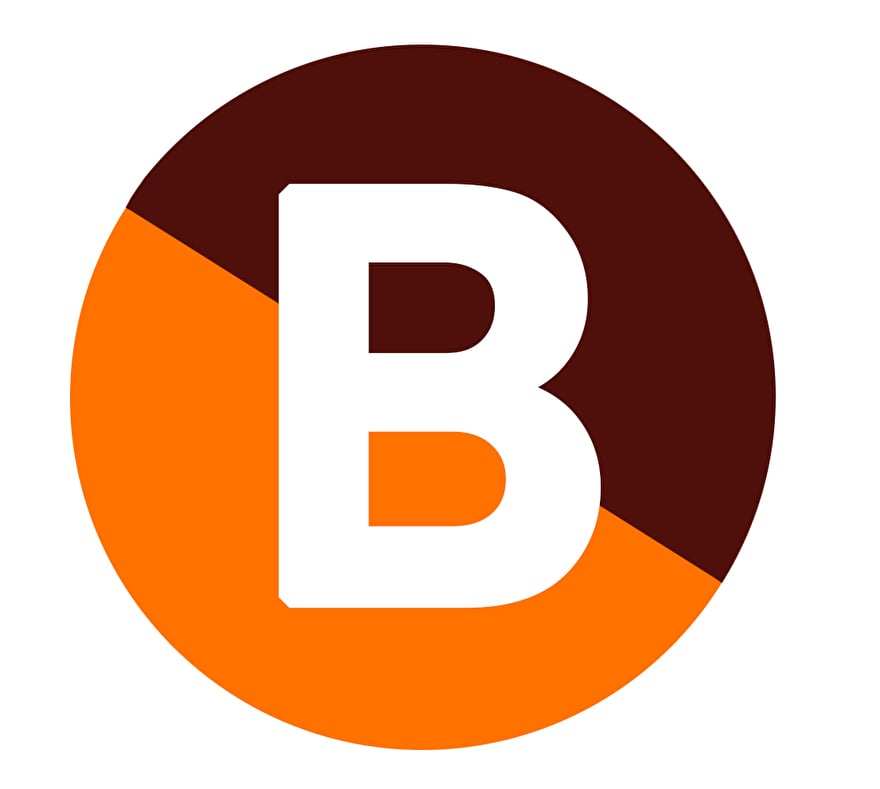 Don't Fish The Mainstream!
Instagram
Voor de dikste vangstfoto's volg je ons ook op Instagram: @baitnationnl